John Cena and Kurt Angle will be a part of World Cup Tournament in WWE crown Jewel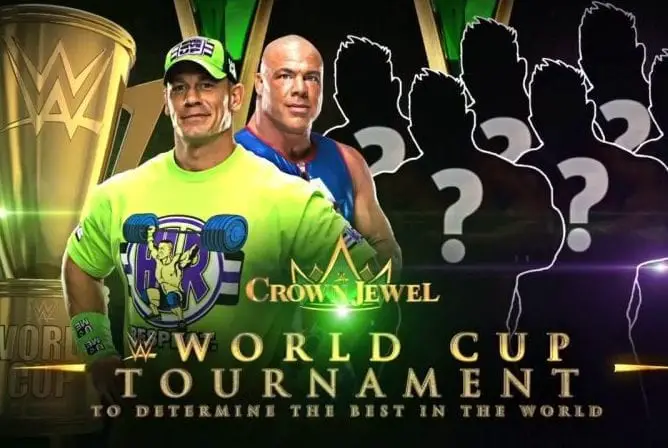 In WWE Crown Jewel 2018 in Saudi Arabia will feature a Historic World Cup tournament, In this tournament, WWE 8 biggest superstar from raw and Smackdown will take part.
For this tournament, WWE has already declared 16 times the WWE Champion, 2 times Royal Rumble Winner and WWE Legend John Cena name.
WWE Monday Night Raw General Manager Baron Corbin, in the Monday Night Raw, performed impromptu Global Battle Royal, WWE will get the second superstar for the World Cup tournament via the Battle Royal. Baron Corbin took some of the world's unknown talents in this Battle Royal, and put him into battle royal to represent the United States for the Battle Royal, but their plans did not work according to them, And mysterious masked man The Lone Wolf won battle royal and became the second superstar who competes WWE Crown Jewel World Cup tournament.
after won battle royal the masked man unmasked to himself, and this unmasked man was none other than WWE Hall of Fame Kurt Angle.