Jim Ross to part ways with WWE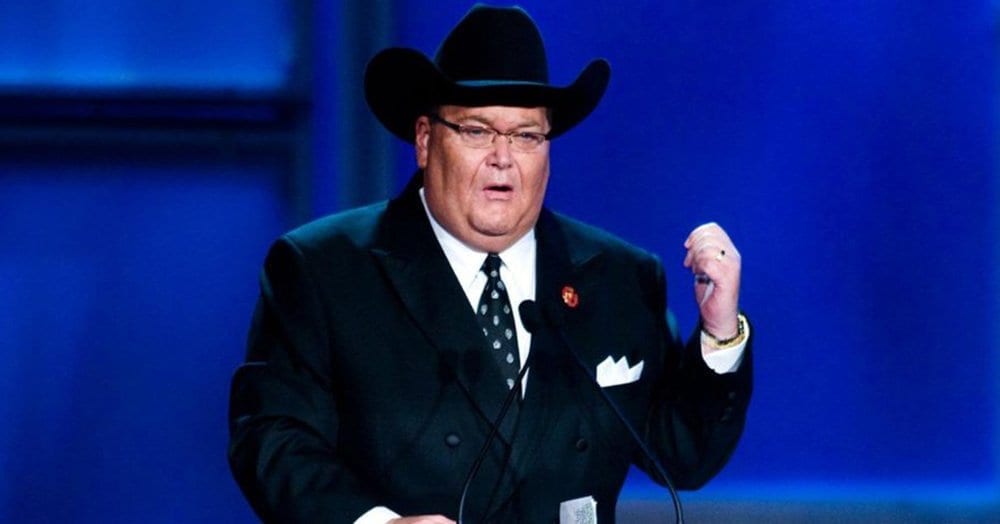 WWE commentator and Hall of Famer Jim Ross has confirmed the speculations that he will be leaving WWE once his contract expires at the end of this month.
Jim Ross started his career as a referee in 1974 with NWA. After being transitioned to broadcast team with NWA, he debut as a commentator for the NWA World Heavyweight Championship Match between Ric Flair and Ted DiBiase in 1985. He worked as the commentator as NWA was changed to WCW and went on to become the Head of Broadcasting with the company. Due to clashes with the new Executive Producer Eric Bischoff, he asked for the release from the company in 1993.
For WWE, he made his on-screen debut at WrestleMania IX in 1993 and worked for the company for few short stints before becoming a permanent fixture of the commentary team in 1996. He was the "voice of Raw Is War" throughout the Monday Night Wars alongside Jerry Lawler and cemented his legacy as one of the great wrestling commentators. He worked with the company till 2013 and was involved in many storylines also. From 2013 to 2017, he worked with different promotion in pro-wrestling, boxing and mised martial arts. He also worked as the English commentator for NJWP's telecast on AXS TV. He returned to WWE for WrestleMania 33 and later signed a 2 years contract which is set to expire this month. Although his last appearance for WWE came as the pre-show panel guest for the Greatest Royal Rumble event from Saudi Arabia in April last year.
Ross is planning to continue working and will have no shortage of offers from other wrestling promotions or from wrestling media platforms. Ross also hosts 'The Jim Ross Report' podcast and announced this news on the same podcast.