Hell in a Cell: Roman Beat Jey Uso, Anointed Head of Family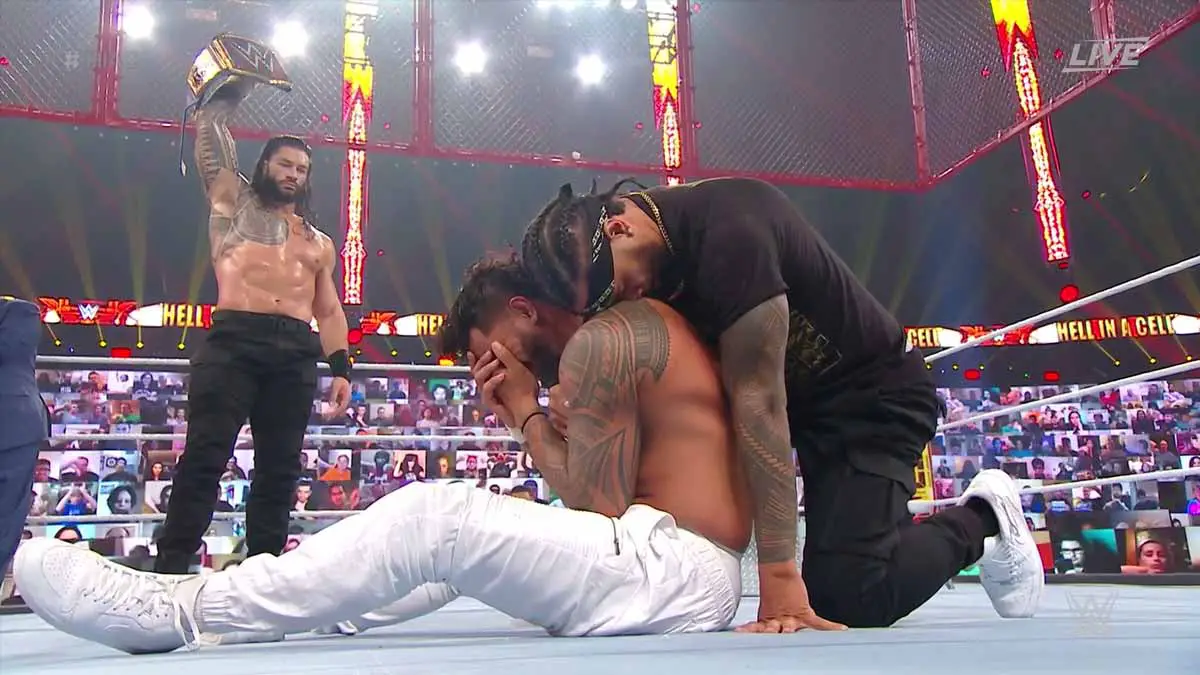 Roman Reigns defeated Jey Uso in an "I Quit" match at WWE Hell in a Cell 2020 PPV in a family-laden affair.
This was the second meeting between the cousins for the Universal Championship with the earlier one coming at Clash of Champions. Roman was trying to get Jey to acknowledge him as the Tribal chief. Just like that match, Roman dominated the match with Jey just getting a few rallies of attacks in between.
With Uso refusing to quit the match, Roman just continued to up the ante in terms of brutality. At one point, the referee tried to end the match but Roman threw him out of the ring. Other WWE officials came into the ring to clam the situation down. Just as Roman was about to hit Jey square with the steel steps, Jimmy Uso ran down.
What followed was Roman Reigns realizing how brutal he became in order to get his wishes and started to weep. However, just next moment, he put Jimmy in the guillotine choke hold and asked Jey to say "I Quit." In order to save his injured brother from futher harm, Jey quit the match.
After the match, Roman's Father Sika and Uncle Afa, the Wild Samoans, embraced Roman at the ramp and anointed Roman as the head of the family. As per the stipulation of the match, Jey and Jimmy Uso are evicted from Anoi'a Family.
You can check this link for results & updates from WWE Hell in a Cell 2020 PPV.