The Great Khali On CWE Academy & Getting Inspired by Undertaker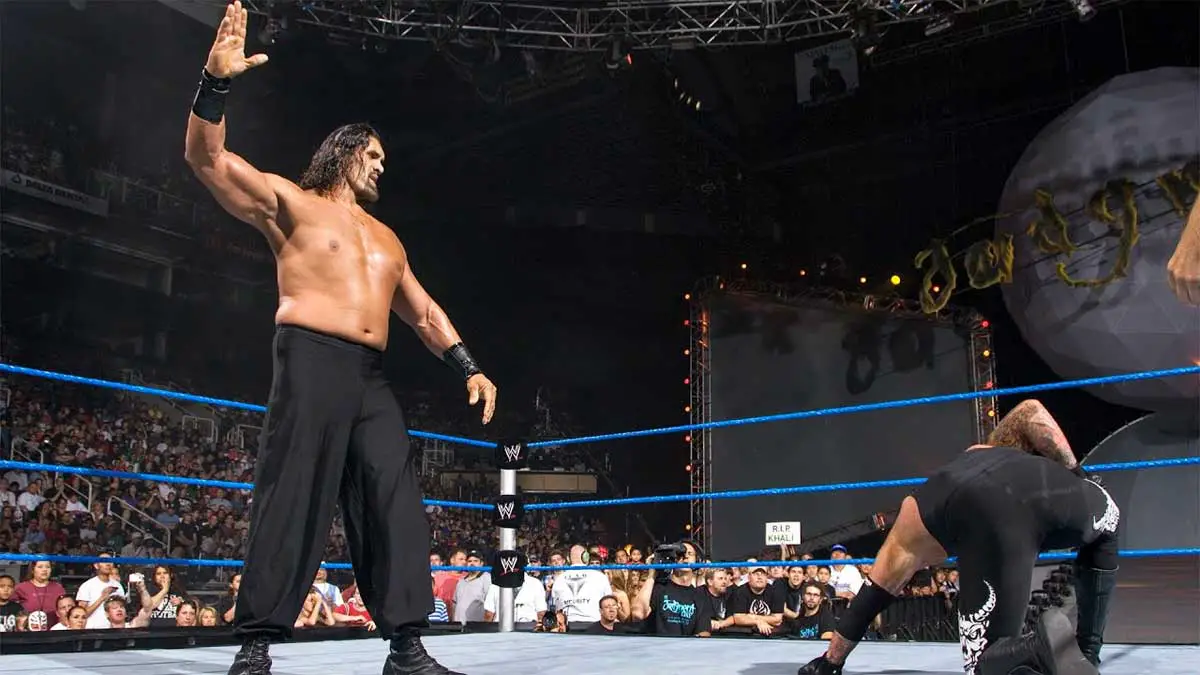 WWE Now India posted part three of A Day in the Life of The Great Khali where WWE Hall of Famer The Great Khali talked about his wrestling academy in India and his toughest opponent in WWE.
After his contract with WWE was over in 2014, Khali started a wrestling academy, Continental Wrestling Entertainment, in his hometown of Patiala in Punjab, India. The academy has been the breeding ground of several Indian recruits for WWE, like Giant Zanjeer, Shanky and Kavita Devi, among others.
Khali was asked about how the idea for CWE came up for him. Khali told his own story of hardships for getting trained in pro wrestling and he wanted to remove those hurdles for other young Indians.
It was my dream[to start an academy in India]. Since I was a wrestler myself, I did not want to be the last wrestler from India[to join WWE]. I wanted more young wrestlers from India to go to WWE to make India proud. I had a very hard time when I started my journey. Going from India, getting a visa in US, finding a good academy to get trained. It was tough path for me. I also did not have much money. So, it was my dream from that time. I went to US in 2000. My dream was to remove all these barriers and perils for the next generation. So, I always had in mind that if I could become something credible, I will create a wrestling academy in India to give youngster a platform to achieve their dreams.
Khale made his debut in WWE in the post-WrestleMania episode of SmackDown in 2006. He attacked The Undertaker during the latter's match against Mark Henry. He later defeated The Undertaker at Judgement Day 2006 PPV.
When asked about which is his most satisfying victory in WWE, he replied that it remains the Undertaker. He also went on to reveal that The Undertaker was his inspiration to get in to pro wrestling.
I started wrestling after watching The Undertaker. He was my inspiration to get into the business. It was such a memorable moment for me[win over Undertaker]. It was challenging match for me but it was equally momentous.. very close to my heart.
The Great Khali went on to win the World Heavyweight Championship in WWE after winning a Battle Royal in 2007 on SmackDown. He went on to 61 days title reign, dropping it to Batista. Khali was inducted into the WWE Hall of Fame Class of 2021.
If you are using any quotes from this article, please credit WWE Now India with an h/t to this article.