Grayson Waller Invites The Rock To WWE SummerSlam 2023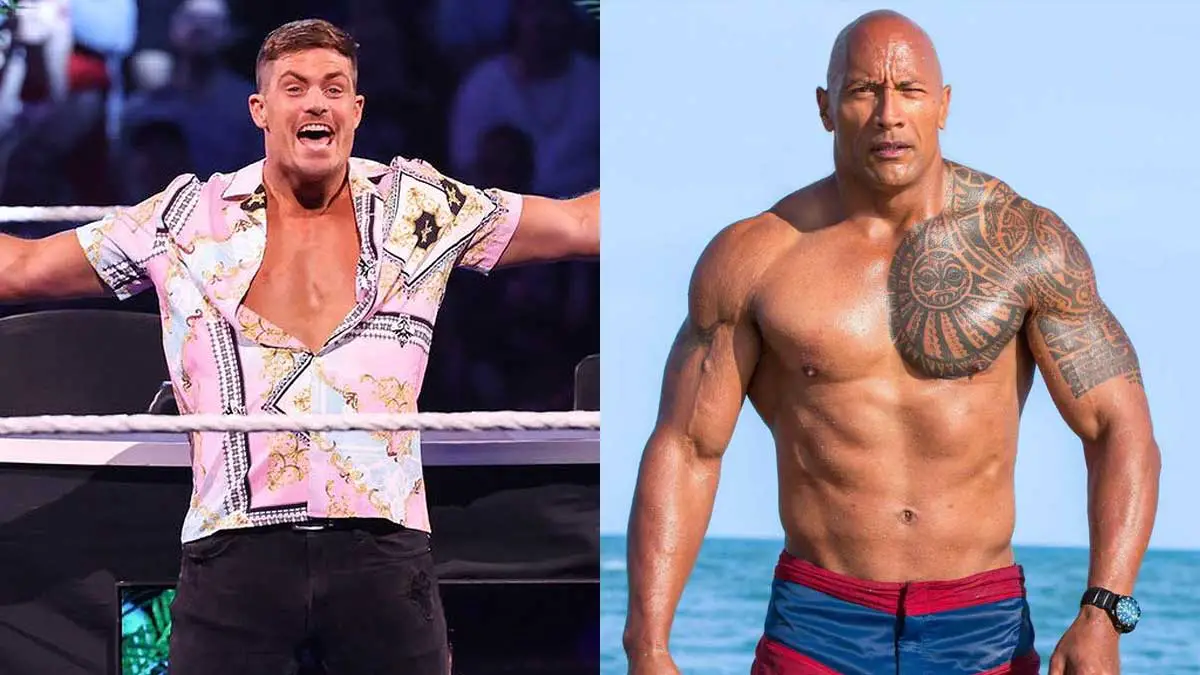 Grayson Waller has extended an invitation to Dwayne "The Rock" Johnson.
Recently, Waller had a conversation with Ariel Helwani on The MMA Hour, during which the pair discussed Waller's recent reaction on social media with Dwayne "The Rock" Johnson. In exchange, The Rock referred to Waller as an "Outback Jack-off."
During the interview, Waller also expressed his opinion that The Rock's acting career is on hold, which is why he is seeking some attention from Waller. He noted how Rock's Daughter, Ava Raine, is in a cult in NXT, and The Bloodline is in shambles on the main roster.
Waller also took a shot at insults The Rock threw towards him and called them 15 years old. Waller then said that The Rock is welcome to visit him anytime, and he also expressed that he wants to host The Rock at The Grayson Waller Effect at SummerSlam 2023 PLE event in Detroit.
In July, Waller experienced a remarkable month. First, he had a one-on-one microphone showdown with John Cena at the Money in the Bank PPV event. Additionally, Waller fought with Edge on the July 7 episode of SmackDown.
Not only this, Waller has hosted the stars like AJ Styles, Asuka and Charlotte Flair on Grayson Waller Effect. Will his dream run continue with The Rock at SummerSlam 2023?
SummerSlam 2023 is set to take place on August 5, 2023, at The Ford Field in Detriot, MI.