Goldberg Returns for WWE's Saudi Arabia Event in June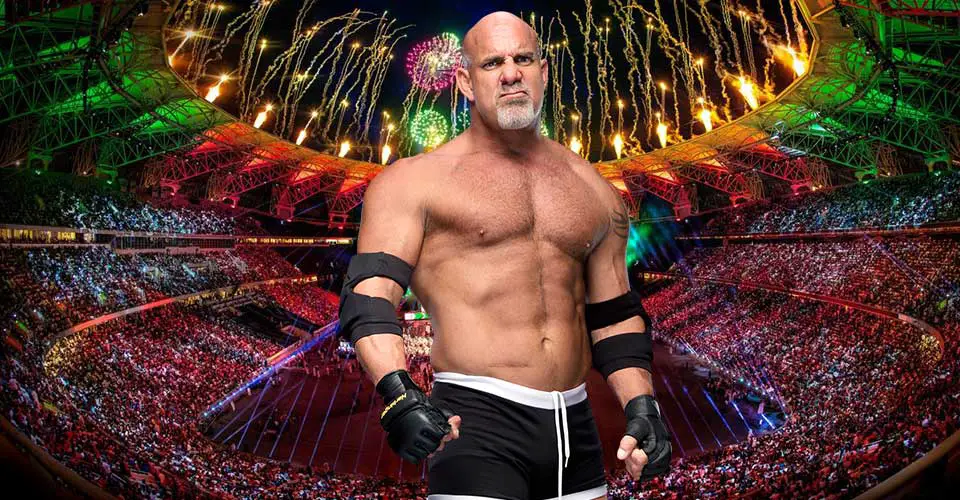 WWE has confirmed that they will be hosting their event in Saudi Arabia on 7 June this year. But the more interesting part of the announcement is the return of Goldberg for the Saudi Event.
According to their 10 years deal, WWE gets a hefty revenue of about $40-50 Million from The Saudi General Sports Authority for hosting their events in the country. Last year, they held two PPV events in Saudi- Greatest Royal Rumble in Jeddah and Crown Jewel in Riyadh. This year also, they will again be holding two events in the same cities.
However, the date for the event at the King Abdullah Sports Stadium in Jeddah has been a cause of speculations. Originally, this event was supposed to take place on 3 May. This would have been the first week of May, in line with the Greatest Royal Rumble last year as far as timing is concerned. But earlier last month, the news came for the rescheduling of the event. This in turn also caused the rescheduling of other WWE events like Backlash and NXT Takeover.
Now, WWE has confirmed that they will be hosting the event on 7 June in Jeddah. However, the name for the event at the King Abdullah Sports City Stadium is still not announced. However, WWE has confirmed the non-regular stars like Goldberg, Undertaker and Brock Lesnar among others for the event. The event will start at 8 PM AST and will stream live on WWE Network.
Goldberg returning for the ill-famed Saudi event is also shocking news. He returned to WWE in 2016-17 for a short stint. Apart from Royal Rumble, he worked only 3 singles matches and also became the Universal Champion. He has been on an unofficial retirement since WrestleMania 33 loss to Brock Lesnar. It will be interesting to see if those two will be pitched against each other once more.