GCW Settlement Series Part 2 Results LIVE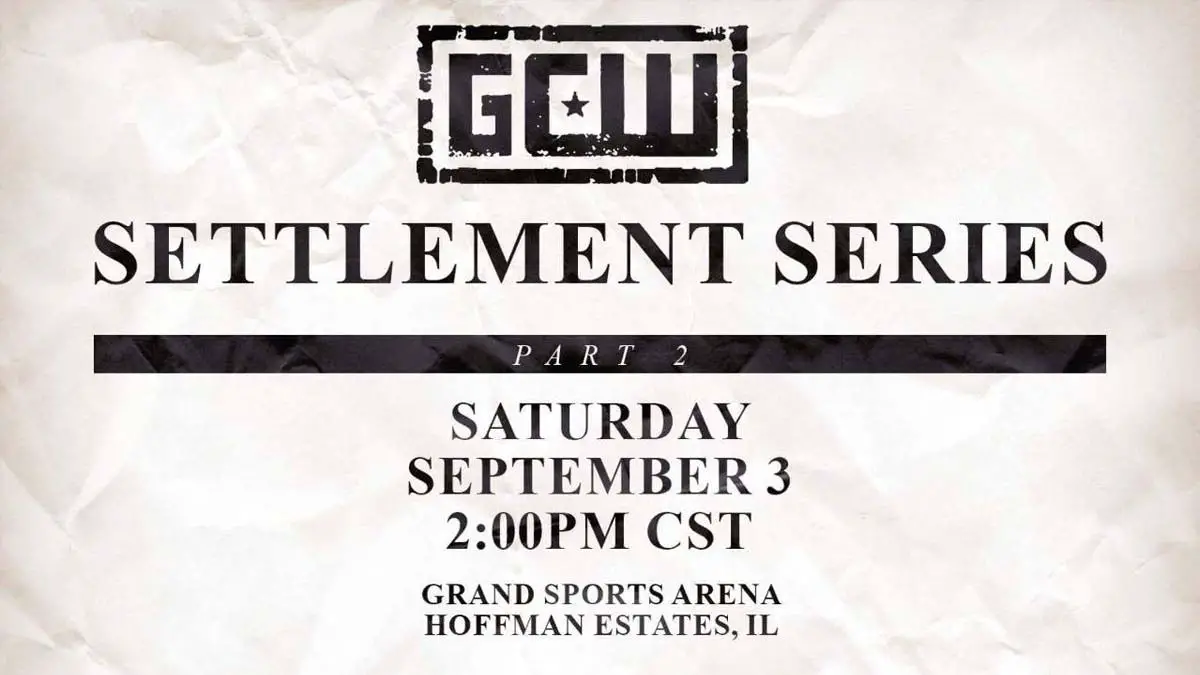 GCW will be presenting part 2 of the Settlement Series event from Hoffman Estates, IL on September 3, 2022.
The match card is not announced in advance, similar to what was the case for part 1 of the series. But, expect all the GCW regulars to be on the show. The series is part of a "settlement" between GCW and IWTV under which GCW will present 4 events on the streaming service.
Check below for the complete details for GCW Settlement Series Part 2 event with results, match card, start time and more details.
Results
| No. | Match | Stipulation | Winner |
| --- | --- | --- | --- |
| 1 | The Bang Bros (August Matthews & Davey Bang) vs YoKai (Janai Kai & Yoya) | Tag Team Match | The Bang Bros (August Matthews & Davey Bang) |
| 2 | Jai Vidal vs JJ Garrett | Singles Match | Jai Vidal |
| 3 | Sandra Moone vs Wes Barkley | Singles Match | Sandra Moone |
| 4 | Heather Reckless vs Bradley Prescott IV vs Mortar vs Sabin Gauge vs Xavier Sky | Singles Match | Heather Reckless |
| 5 | Billie Starkz vs Brogan Finlay | Singles Match | Billie Starkz |
| 6 | Axton Ray vs Jake Lander vs Storm Grayson vs Terry Yaki | Singles Match | Axton Ray |
| 7 | Dillon McQueen, Hunter Drake & Jeffrey John vs Bobby Flaco, Rico Gonzalez & Sean Campbell | 6-Person Tag Team Match | Dillon McQueen, Hunter Drake & Jeffrey John |
| 8 | Everett Connors vs Jimmy Lloyd | Singles Match | Everett Connors |
| 9 | ASF vs Chase Burnett | Singles Match | ASF |
| 10 | Cole Radrick, Shane Mercer & Tony Deppen vs Ciclope, Drago Kid & Miedo Extremo | 6-Person Tag Team Match | Cole Radrick, Shane Mercer & Tony Deppen |