GCW Effy's Big Gay Brunch 6 Results Live, Card, Time, Streaming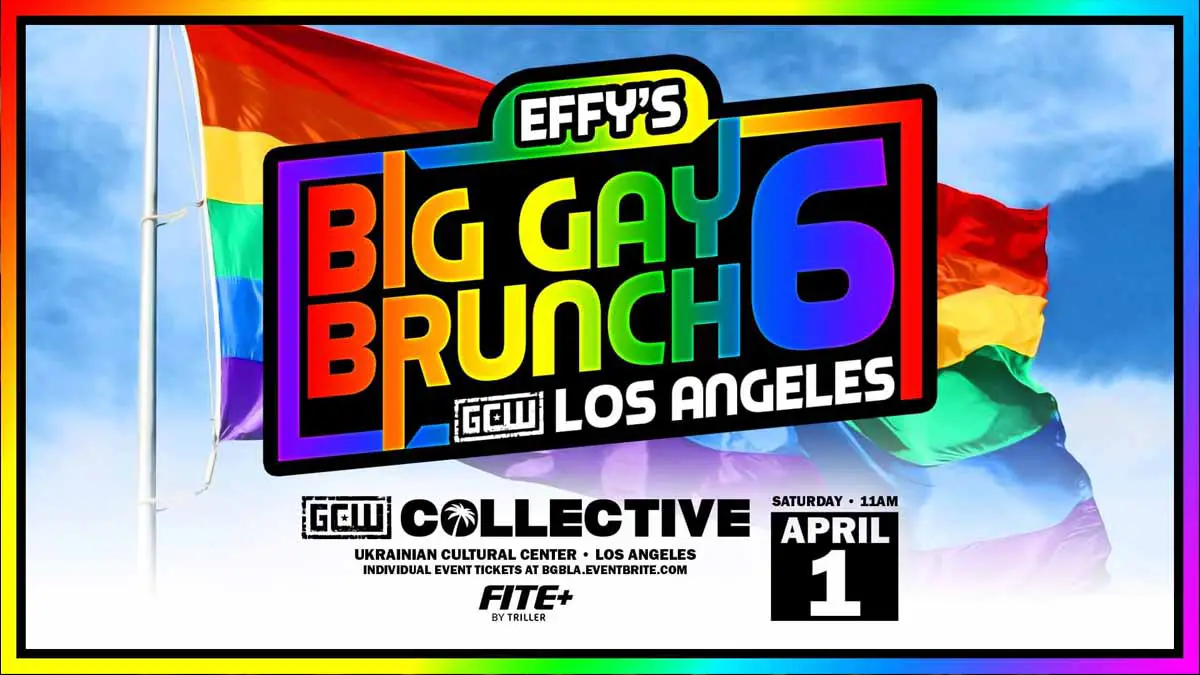 Effy hosted GCW Effy's Big Gay Brunch 6 event as part of Collective 2023 on April 1, 2023, from Ukrainian Cultural Center in Los Angeles, CA.
The event ran in parallel with NXT Stand & Deliver and featured several exciting matches. Effy himself teamed up with Allie Katch and Dark Sheik to take on their rivals Mason's Mercenaries in Billy Dixon, Charles Mason & Parrow. Team Money Power Respect was also in action in a 10-man tag team match.
Max The Impaler clashes with Vipress while Sawyer Wreck took on Kidd Banditt. Fred Rosser took on Karam along with two other singles matches in Carlos Romo vs Devon Monroe and Steph De Lander vs Sandra Moone. A 4-way match saw Keita Murray, AC Mack, Jai Vidal, and Honest John in action to complete the card.
Check below for results live from GCW Effy's Big Gay Brunch 6 with a complete match card, and other information.
RESULTS
AC Mack def. Keita Murray, Jai Vidal, Honest John – Four-Way Match
Keita Murray def. Devon Monroe – Singles Match
Steph De Lander def. Sandra Moone – Singles Match
Fred Rosser def. Karam – Singles Match
Sawyer Wreck def. Kidd Bandit – Singles Match
Money Power Respect (Fabuloso Fabricio & Marco Mayur), Abigail Warren, Anton Voorhees & Da Shade (w/Pollo Del Mar) def. Aaron Rourke, Ashton Starr, B3CCA, Dillon McQueen & Rico Gonzalez – 10-Man Tag Team Match
Max The Impaler def. Vipress – Singles Match
Thrussy (Allie Katch, Dark Sheik & Effy) def. Mason's Mercenaries (Billy Dixon, Charles Mason & Parrow) – 6-Man Tag Team Match