Fastlane 2019: Shield Wins in their 'Last Match'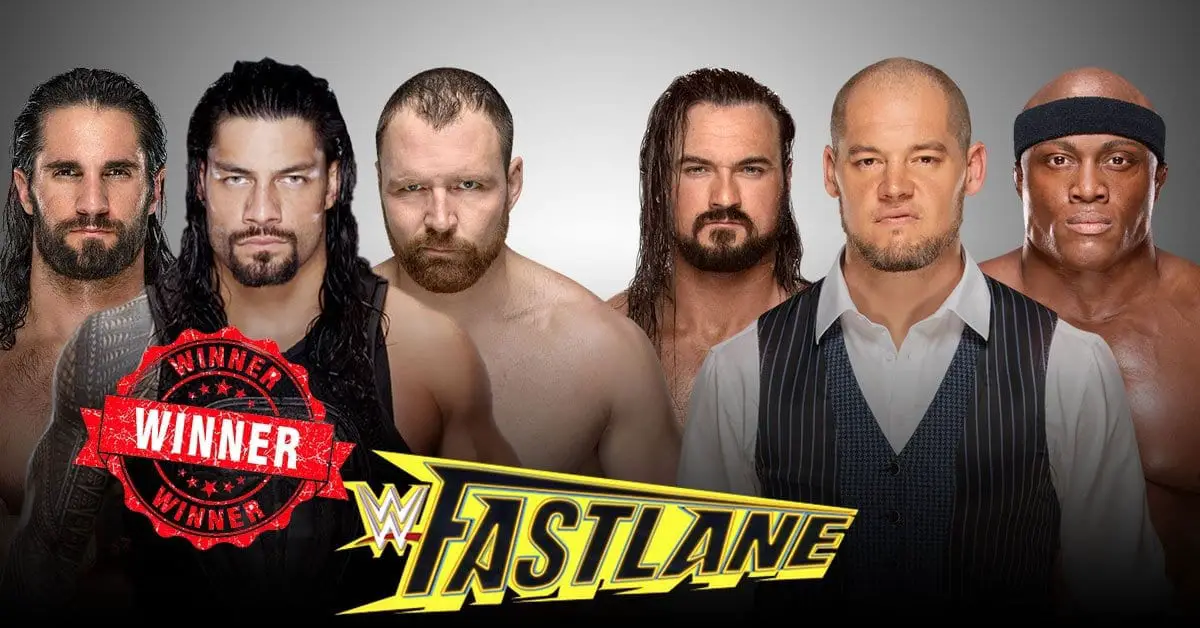 At Fastlane 2019, the Shield- Roman Reigns, Seth Rollins and Dean Ambrose were able to defeat the trio of Drew McIntyre, Baron Corbin and Bobby Lashley in their first match as a team since Super Show-Down event in October last year.
The Shield was reunited last year in August when Seth Rollins and Dean Ambrose attacked Braun Strowman to prevent him from cashing in the Money in the Bank contract. Strowman later joined Drew McIntyre and Dolph Ziggler to face the Shield at Super Show Down. Two weeks later, Roman Reigns announced that he is suffering from Leukemia and left WWE for treatment. The same night, Dean Ambrose turned on Seth Rollins and two would feud for next two months until Seth Rollins Royal Rumble win. Roman Reigns returned to WWE two weeks back and asked to reunite the Shield for one last time since Dean Ambrose is said to be leaving WWE after April. Seth Rollins readily agreed but it took Dean Ambrose the complete RAW episode this past week and an attack from Drew McIntyre, Baron Corbin and Bobby Lashley to agree to reunite the Shield.
The Fastlane match was fixed and was billed as the last match for Shield in the build-up to the event. The Shield entered in their usual fashion from the crowd and were in their original attire. After the initial brawl between all 6 men involved, the action transitioned into a typical tag team match. The heels kept control over the match and managed to isolate the tagged man. While Roman Reigns was going one on one against Baron Corbin, the other four started brawling in the crowd area. Corbin and Reigns both survived each other's finishers until McIntyre and Lashley came back to help out their teammate. Lashley was taken out with a superman punch from Reigns and the stomp from Rollins while McIntyre was sent through the table with a triple powerbomb. Corbin was also hit with a triple powerbomb to be pinned to end a highly entertaining match which will go down as one of the best moments in Fastlane history.
The match was clearly an indication that this was the last time we would be seeing Shield in a PPV match with some major spots of the match being nostalgic. It will also mean that the news of Dean Ambrose leaving are not a work from WWE and the faction will not be seen together after a few weeks.
Seth Rollins will now face Brock Lesnar for the Universal Championship title at WrestleMania on 7 April this year while the WrestleMania matches for the other two are not yet announced.