Daniel Bryan Denies Rowan's Involvement in Roman Reigns Accident
Daniel Bryan has denied that Rowan was involved or had anything to do in relation to Roman Reigns accident from last week at SmackDown or at RAW this week.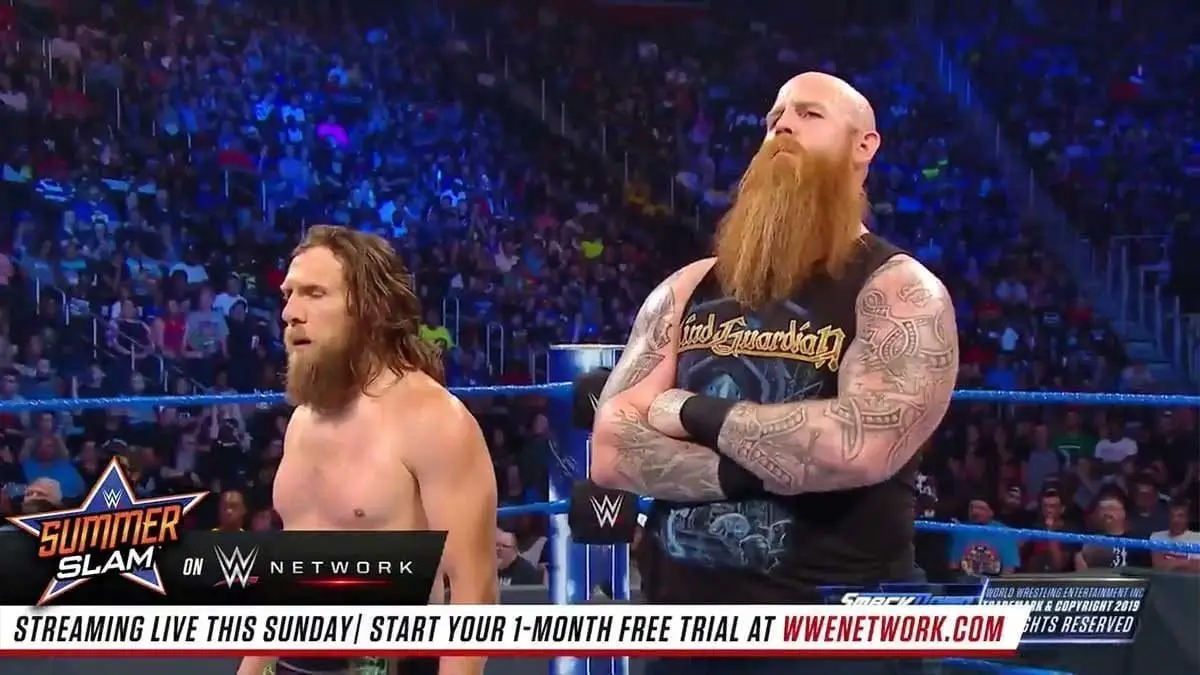 Last night's SmackDown episode ended with Buddy Murphy telling Roman Reigns that he saw Rowan at the site of last Tuesday's backstage attack attempt. The final frame of the show was Daniel Bryan and Rowan watching from the ring as Reigns reacted to the confession backstage.
Earlier today, WWE released the video of Daniel Bryan addressing the statement by Buddy Murphy. Bryan said Rowan had nothing to do with the accident. He called it a typical media spin who is trying to put the blame on Rowan. He reminded that Buddy Murphy originally said that he did not see anyone. But when Roman pinned him against the wall, only then Murphy took Rowan's name to get Reigns off him.
Amid this, PWInsider is reporting that Roman Reigns may not wrestle at SummerSlam this Sunday. The word is that the planned Reigns vs. Bryan singles match will likely be dropped so they can let the current storyline play out. There had also been speculation on Roman Reigns and Samoa Joe vs Rowan and Daniel Bryan. But now, that match is also not likely to happen and instead some sort of angle will be shown to further the storyline.