Carlito Return to WWE RAW! Might Work As Producer!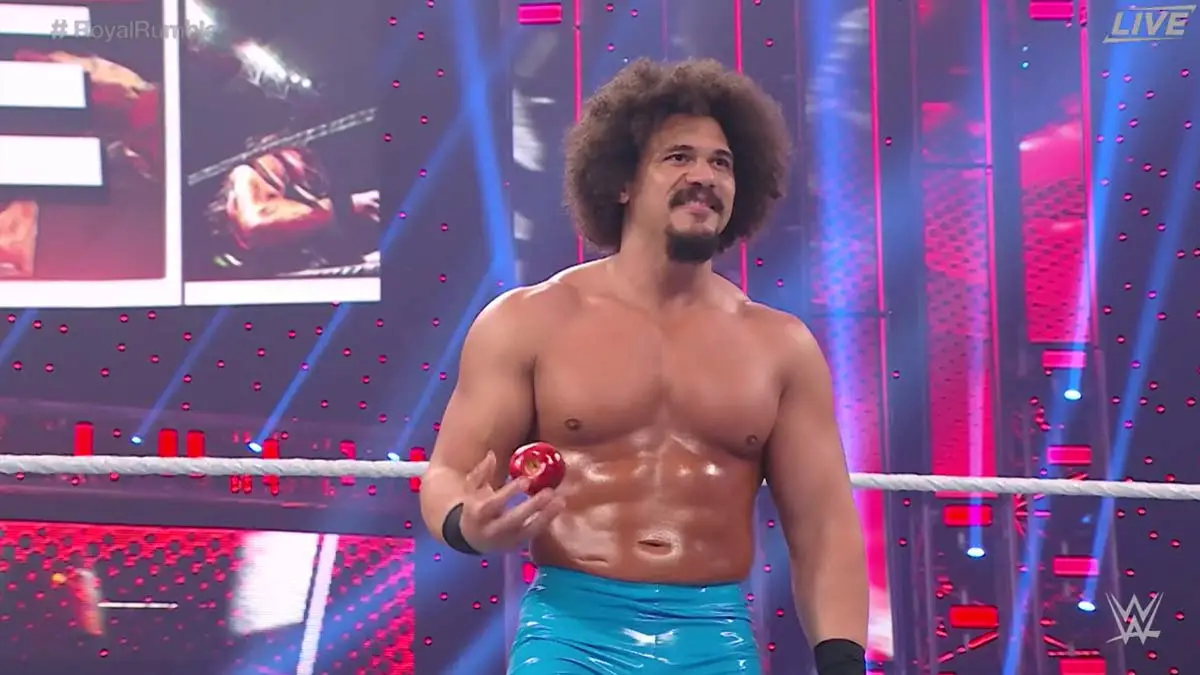 A number of stars returned to WWE Royal Rumble this Sunday. The most unexpected one of them was the former Intercontinental and United States Champion Carlito.
Carlito returned to WWE at Royal Rumble for the first time since May 2010. He was released from the company due to Wellness Policy Violation at the time. The return came as a major surprise due to the reports of bitterness between Carlito and WWE management from the past.
Carlito appeared on RAW once again last night and teamed up with Jeff Hardy to defeat Elais and Jaxson Ryker.
In an update, PWInsider reported that Carlito is likely auditioning for a backstage producer role in WWE. However, with Carlito being in the best shape of his career, WWE might be tempted to sign him full-time.
Carlito also expressed in his post Royal Rumble interview that he was not expecting such a reception from the fans for his return.
With WWE RAW in need of star power, WWE might want to keep him on the screen just like they did with MVP last year. The only disappointment would be that his Apple Spitting Gimmick might be banned for the time being due to COVID regulations.
Carlito was also announced to return for WWE RAW Legends Night. But that was reported as a botch from graphics department. Last year, Carlito's brother Epico and Primo said that Carlito was offered a NXT like contract for his return to WWE back in 2014-15.