Bray Wyatt Returns on RAW to Attack Finn Balor
Bray Wyatt has made his hotly anticipated return on this week's RAW episode to attack Finn Balor.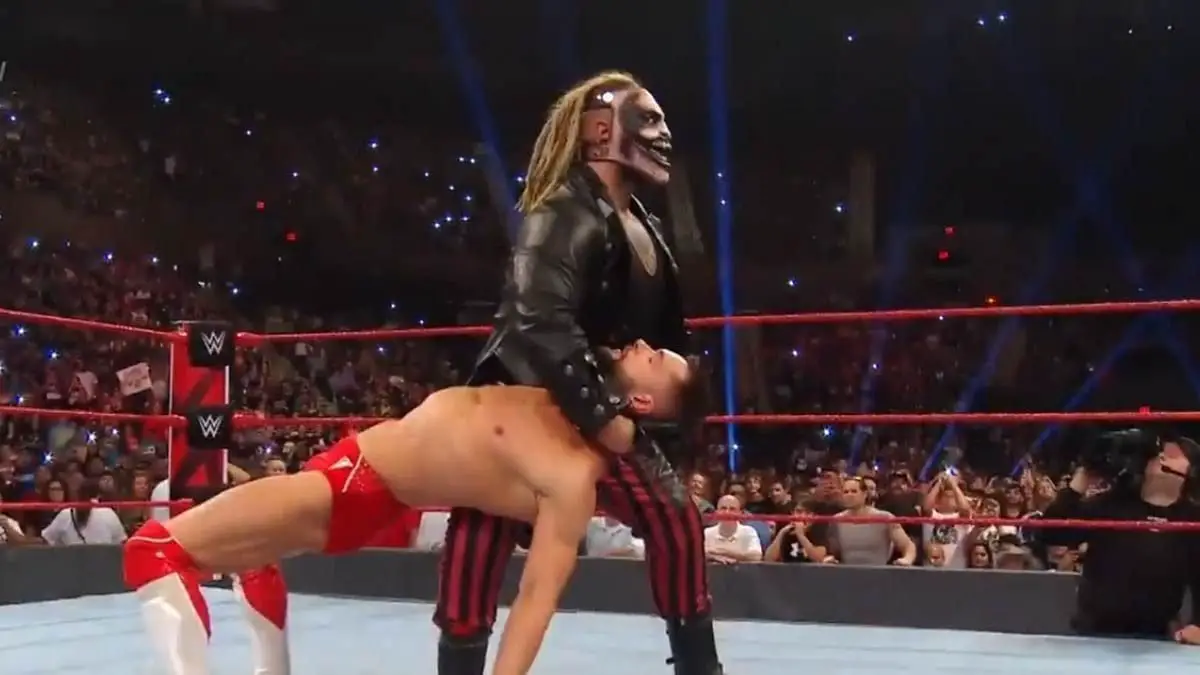 After WrestleMania, WWE started to tease Bray Wyatt's return with some vignettes for a couple of weeks. Then, Bray Wyatt featured in the Firefly Fun House segments for 8 weeks back to back where he once again showed the traces of his demonical side while trying to convince us that he has changed. The series became one of the most sought after segments which only added to curiosity towards the return of Bray Wyatt.
This week on RAW, Finn Balor was defeated by Samoa Joe but was able to overcome from his post-match attack. As Balor was soaking in the crowd adulation, the lights started going off one by one. As the lights come back, Bray Wyatt was holding Balor, ready to hit the sister Abigail. He executed the move as the crowd started the Holy Shit chants. The lights went off once more and we could only hear Wyatt's vicious laugh.
It is not clear at this point, but Bray Wyatt attacking Finn Balor on his return might mean that they might face off at SummerSlam next month. If it happens and Balor comes out in the Demon King Gimmick, it will the second that it would happen.