Big E Wins Intercontinental Title at Christmas Edition on SmackDown
Big E wins big as WWE closed down their Christmas Edition SmackDown with a feel-good moment of a babyface conquering over a heel.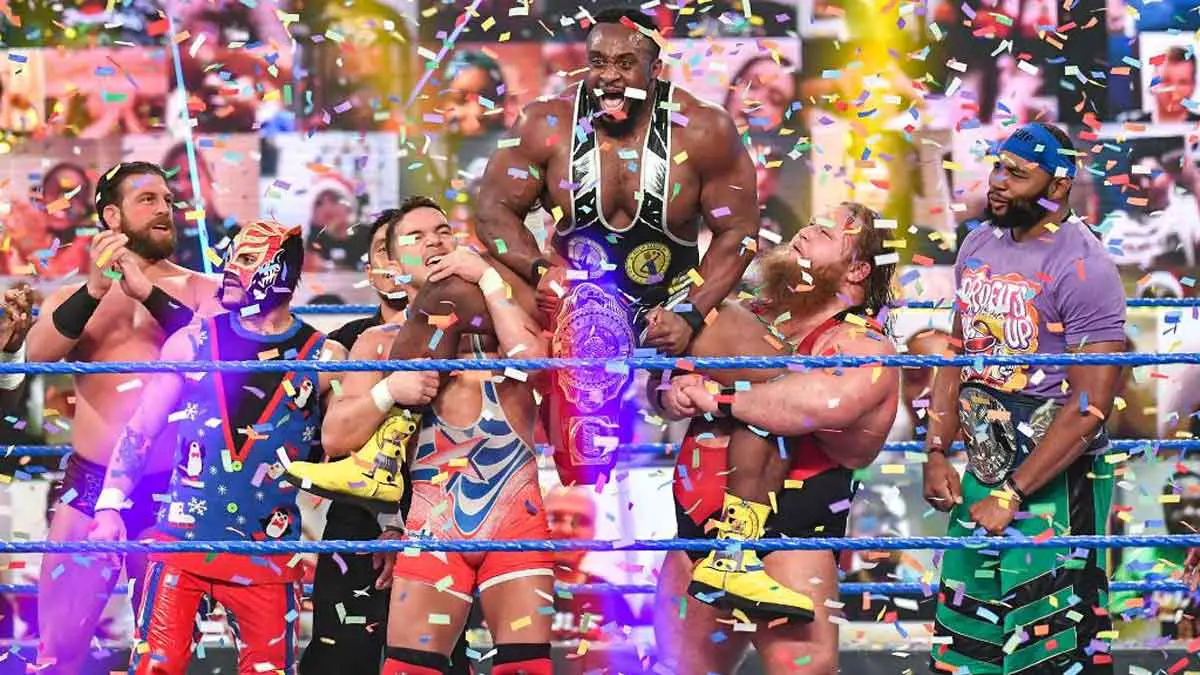 Big E has become the WWE Intercontinental Championship by defeating Sami Zayn on SmackDown this week in a lumberjack match.
Big E has failed to win the title two weeks back when given the chance. Sami Zayn outwitted him that time by trapping him under the ring and getting a win by count-out. Big E then pinned Zayn in the 8-man tag team match at the pre-show of WWE TLC 2020.
Courtesy of that win, Big E was given another title shot against Zayn. Afterward, WWE added the Lumberjack stipulation to the match.
The stipulation came in handy as Zayn tried to run away from the match. The Lumberjacks then brought him back to the ring and feed him to Big E. The New Day Powerhouse then hit Big Ending on Zayn and got the pin easily.
The show ended with Big E celebrating his second Intercontinental title with other babyface stars in the ring. His first IC title reign came in 2013 when he just came up from NXT. Big E was separated from his New Day mates during the WWE Draft 2020 and embarked on a singles run after that.