Becky Lynch vs Sasha Banks Confirmed for Clash of Champions
Becky Lynch's clash vs Sasha Banks for the WWE RAW Women's Championship has been confirmed for WWE Clash of Champions 2019 show.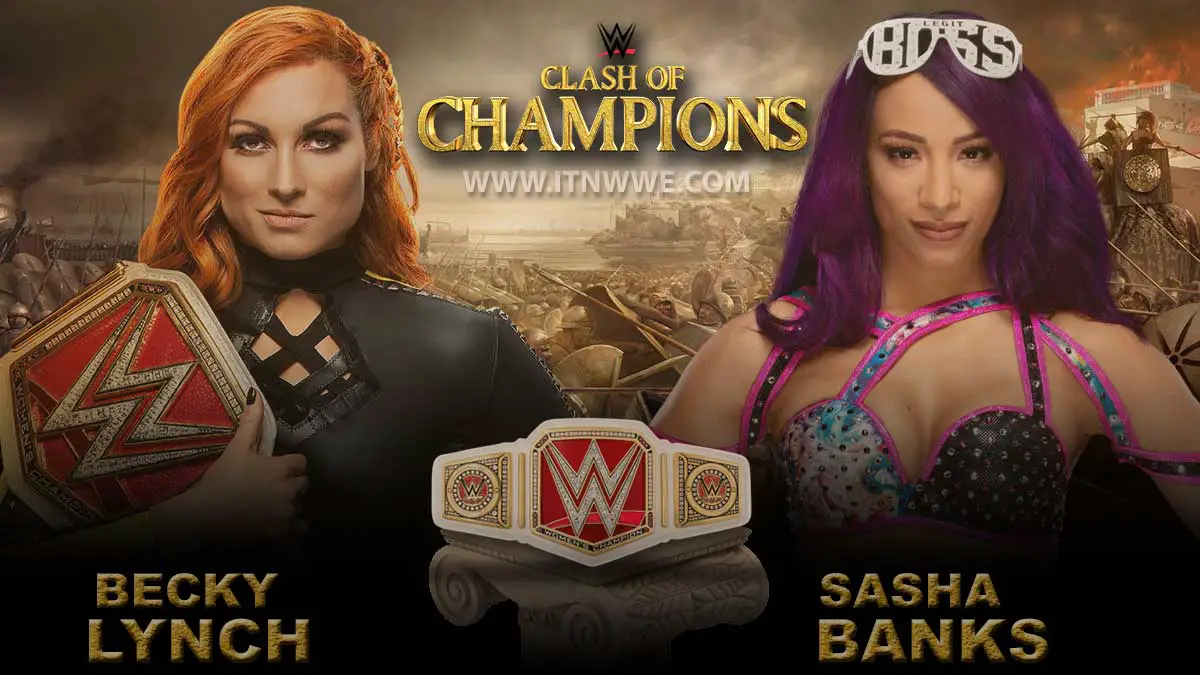 Sasha Banks returned to WWE after a four-month hiatus on post SummerSlam episode of RAW. She turned heel upon her return and assaulted both Natalya and Lynch. In her promo last week, Sasha explained that all of the rumors about her being upset with WWE creative were indeed true. She wanted to be in the main event of WrestleMania instead of Beckt but she was pushed in the tag team title match which she did not care for.
On this week's RAW, it was Becky Lynch's turn to respond to Banks. She mocked Banks saying she should've been everything Becky is now because of how hard the WWE pushed her and Charlotte Flair when they joined WWE main roster on the same night. Becky also pointed out how Banks was in the main events of PPVs when Becky was struggling to even get any TV time.
Banks came out to reply. Becky asked for a fight right away but Banks refused, saying she would only fight if she was getting paid and if the Raw Women's Champion was on the line. Lynch accepted the offer which essentially set up their match at the Clash of Champions. WWE Clash of Champions will take place on 15 September at Spectrum Center, Charlotte.
In the main event of RAW this week, SmackDown Women's Champion Bayley partnered Becky Lynch to take on Alexa Bliss and Nikki Cross. After Sasha Banks attacked Becky to cause a DQ, Bayley also turned on Becky and aligned herself with her former tag team partner Sasha Banks, going on to attack Becky Lynch with a steel chair in the segment which closed the show.