Becky vs Charlotte at Fastlane as Ronda turns heel!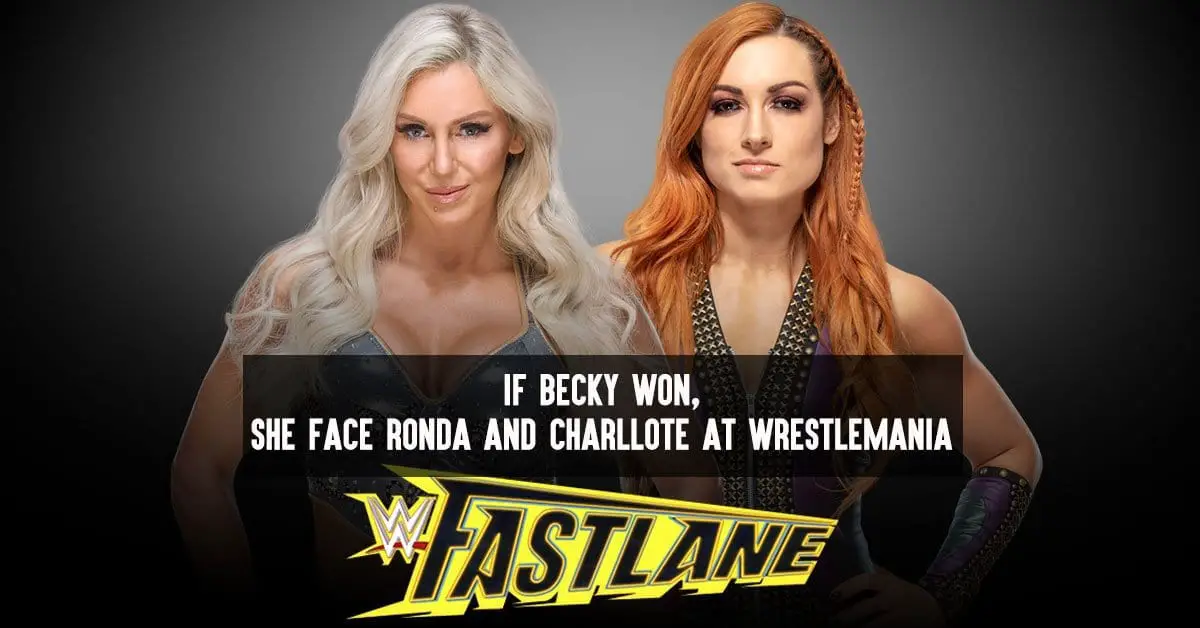 Stephaine McMahon has announced the match between Becky Lynch and Charlotte Flair at Fastlane with the stipulation that Becky will be added to Wrestle Mania match for the RAW Women's Championship match.
Becky was earlier suspended from WWE for 60 days which put her out of her WrestleMania main event match for the RAW Women's Championship. She was replaced with Charlotte Flair for the match and an irate Becky continued to attack Ronda Rousey and Charlotte at Fastlane and then last week on RAW. After last week's attack on Ronda, she was arrested on the charges of assault(kayfabe). Ronda Rousey then asked the WWE Authority to reinstate Becky to the WrestleMania match. But when her demands were not met, she laid down her title belt in the ring in front of Stephaine McMahon and left the ring, which was seen as relinquishing the title.
This week, Stephaine McMahon announced in a backstage interview that the charges on Becky Lynch are dropped and her suspension is also lifted, along with the match between Charlotte Flair and Becky Lynch for the RAW Women's title(how ironic that Two women who are not officially in RAW roster would go one on one for the title). But since Becky is injured, she would need to sign the hold-harmless agreement in order to get the match. In the final segment of the show, Becky signed the agreement and the match became official.
However, Ronda Rousey marched into the ring after that and told Stephaine that she did not relinquish the title but only given them one week's time to think about the decision on Becky. She demanded her title back and Stephanie changed the Fastlane match between Becky and Charlotte to a stipulation that if Becky wins, she will be added to the WrestleMania match between Flair and Rousey. Although, Ronda was not finished, she went on a rant about her hardwork and the crowd turning against her. She then attacked both Charlotte and Becky to complete her heel turn. Charlotte moved away from the ring after some blows from Ronda as Becky tried to fight back, she was beaten mercilessly by Ronda who put her in armbar thrice, in an attempt to break her arm.
Becky and Charlotte will now face off at Fastlane on 10 March at Quicken Loans Arena, Cleveland Ohio. This match was earlier advertised from the ticketing website TheQArena but was taken down last week in an effort to create misdirection from WWE.