Becky Lynch using new finisher- The ManHandle Slam
Becky Lynch has added another weapon in her armor as she debuts a new finisher- 'The Manhandle Slam'.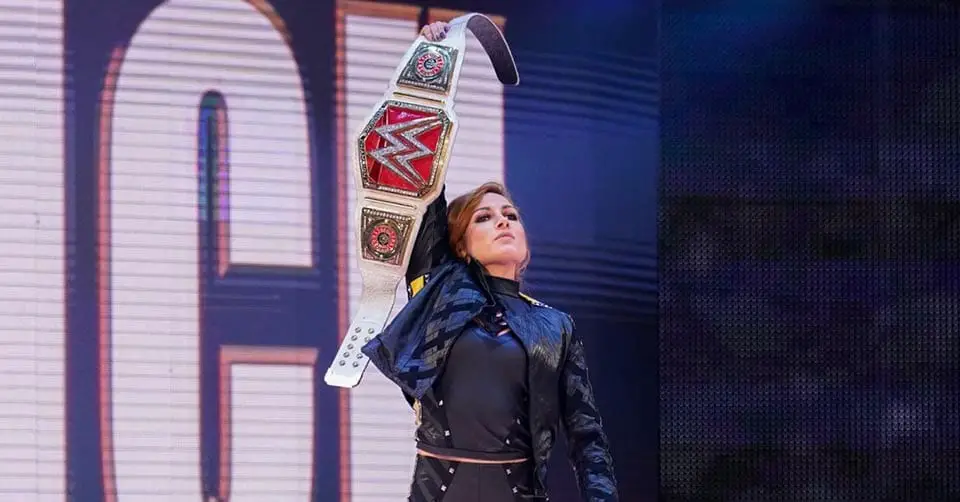 Becky teamed up with Nikki Cross for a tag team match against WWE Tag Team Champions the IIconics this week on RAW. After working the first half of the match on the periphery, Lynch stormed through Billie Kay and Peyton Royce. As she looked to finish off the match, instead of using Dis-Arm-Her, she hit a Rock Bottom inspired slam to get the pin.
The move is generally known as the Fall forward lifting side slam and was made famous by the Rock(called Rockbottom). However, when Becky Lynch used it, the move was called 'The Manhandle Slam' during the commentary.
Becky has always been using Dis-Arm-her submission move to finish the matches which could be a problem while setting up matches for her against different kind of opponents and for different situations.
One of the prime examples was this year's WrestleMania Main Event match where WWE did not want for Ronda to submit as she did not have a submission loss in her MMA career. They planned for a different finish with a crucifix pin but the finish was botched as Ronda did not keep her shoulders down.
WWE tried with 'stunner' as a finisher for Becky during some live event matches but since Kevin Owens is using the move currently, they might have chosen the side slam for Becky.