Becky relives her journey to WrestleMania at SmackDown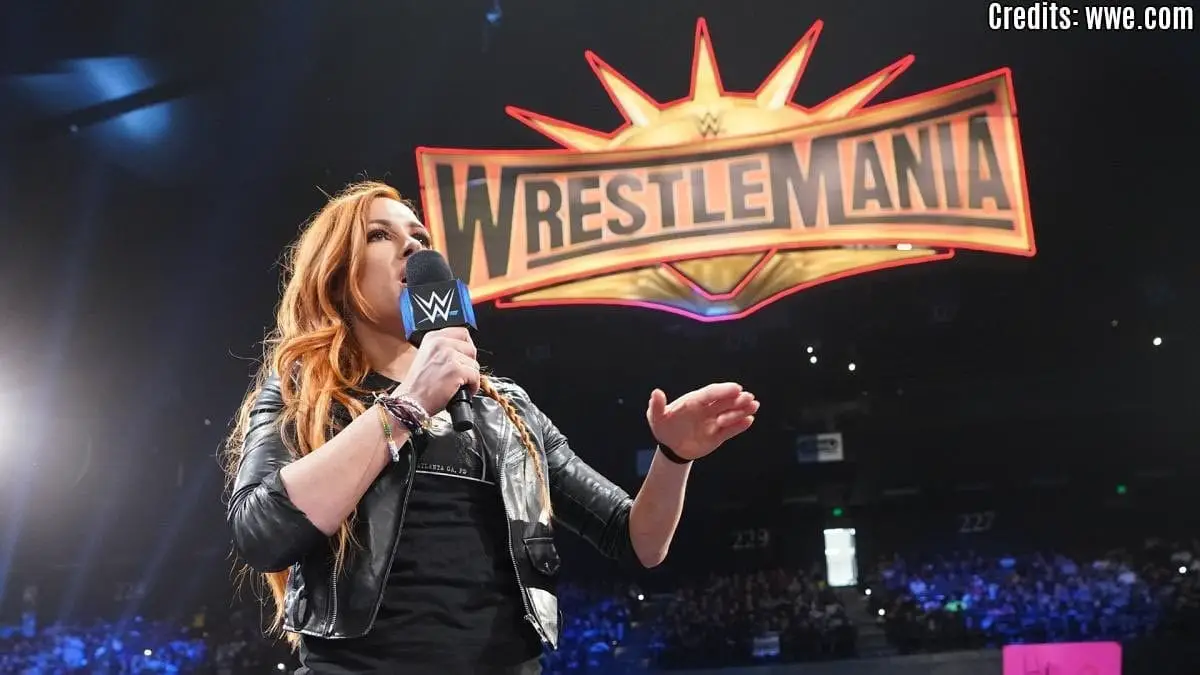 After Monday's epically chaotic segment on RAW which ended with all three of Ronda Rousey, Charlotte Flair and Becky Lynch arrested(kayfabe), Becky reached SmackDown tapings in a Police car itself.
As Corey Graves announced the Man, she made her entrance and instead of moving to the ring, she stood over the announce table to address the crowd. She said one year ago it was like the stars were aligning to get Flair and Rousey into the WrestleMania 35 main event. That was until she smacked the smugness off of Charlotte's face at SummerSlam and changed everything. She was determined at that point to do whatever it took to get into this year's WrestleMania! And look at us now! 80,000 people coming to WrestleMania for them, for the Queen, the Baddest Woman on the Planet, and the Man going head to head. Their evolution, the real revolution that started at SummerSlam with a slap, is going to explode this Sunday when the winner takes all and she makes one of them dopes tap! The next time she sees us, she's going to be the champ she knows she always was, the double champ!
Becky Lynch will face the RAW Women's Champion Ronda Rousey and SmackDown Women's Champion in a triple threat 'Winner Takes All' match at WrestleMania this Sunday, 7 April at MetLife Stadium in New Jersey. For the updates on WrestleMania, you can check out our new WrestleMania Center- a one-stop center for all things related to WrestleMania.