Becky Lynch Wins Royal Rumble 2019 After Replacing Lana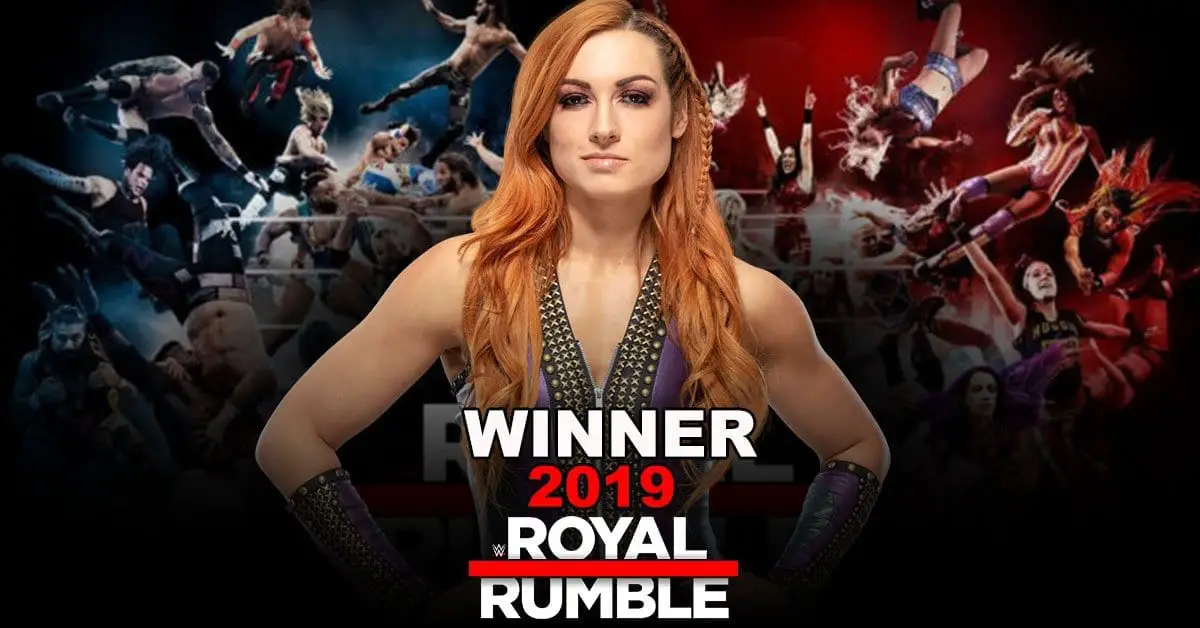 As expected, Becky Lynch has won the women's Royal Rumble match this year. She entered after no. 30 entry Carmella as a replacement of Lana and went on to eliminate Charlotte Flair to win the match.
Becky lost her title match against Asuka after she was forced to submit by Asuka Lock. Lana was previously injured in the kick show match between Rusev and Nakamura as she was thrown off the apron by an accidental push from Rusev.
Lana was no. 28 entry in the Royal Rumble but came out in a cast on her injured leg, unable even to walk. On top of that, Nia Jax, the no. 29 entry, added to her misery after attacking her leg. Carmella, no. 30 entry, went in the ring and the match was going on without Lana. Becky then appeared as Finlay was attending to Lana and Becky asked him to enter the Rumble in place of Lana. After the crowd got behind her, Finlay agreed to let her enter.
The drama did not end there. Nia, Charlotte, and Becky were the last three remaining in the Rumble. After Becky was sent out of the ring, Charlotte, in her second attempt send Nia to the apron from over the top rope and Becky pulled Nia's leg from the ringside to eliminate her. As Becky was getting into the ring, Nia pushed her from steel steps. Becky landed awkwardly and injured her leg in the process.
With Becky unable to go into the ring, The referee was about to announce Flair the winner when Becky somehow hastily gets in the ring. Flair is focusing on the injured leg of Becky. Becky sends Charlotte over the top rope but she survives. Becky eliminated her on the second attempt and is going to WrestleMania.
Becky or Charlotte was always anticipated to win the Rumble this year. But in such a manner of victory, Charlotte is surely going to contest Becky's victory in upcoming episodes of SmackDown.