Becky Lynch Retains Over Shayna Baszler at WrestleMania 36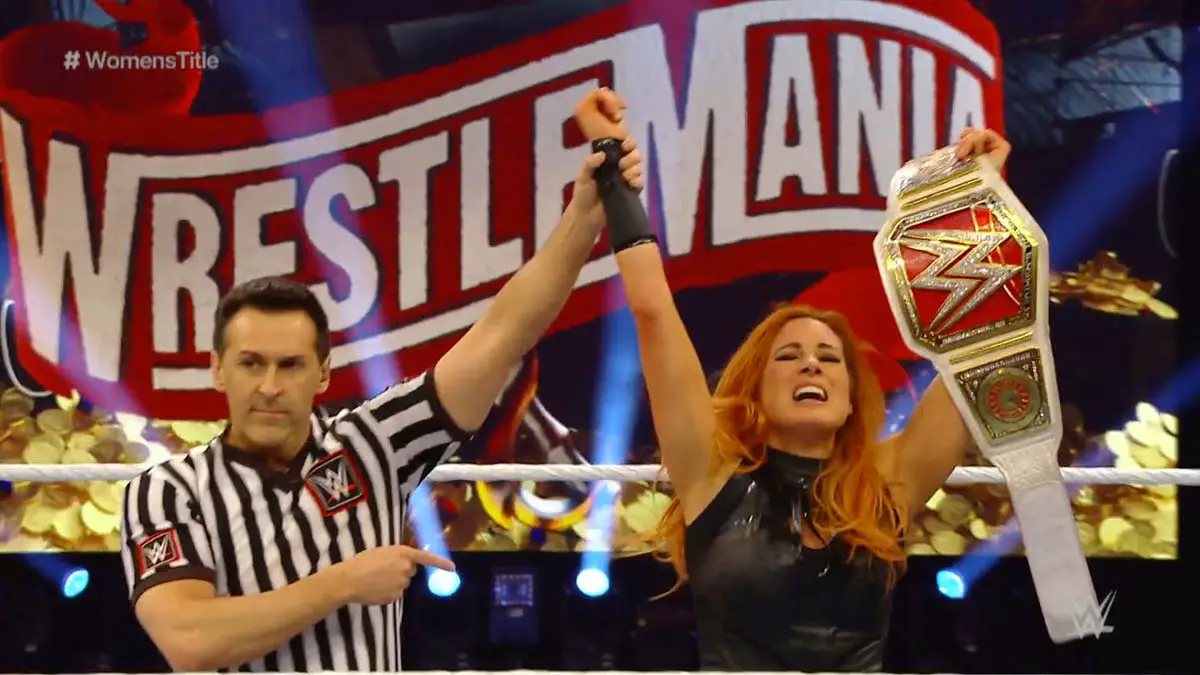 Becky Lynch has successfully defended her Raw Women's Championship against Shayna Baszler at WrestleMania 36 in another surprise finish.
Storyline
The clash between Becky and Baszler was one of the most anticipated bouts on the WrestleMania match card. After missing out on winning the Women's Royal Rumble match, Shayna Baszler became a credible threat to Becky as she reintroduced herself to the WWE audience. After Becky had retained the title over Asuka on RAW, Baszler attacked her and chewed out a chunk of mass from her neck.
This started a series of back-and-forth promos between the pair with occasional brawls and attacks. In between, Baszler won the Elimination Chamber match in a dominant fashion to become the #1 contender to Becky's title and thus booked the showdown between them at WrestleMania.
Match Description
The match went down on night 1 of the show. The storyline continued in a similar way with Baszler dominating the match mostly. The Man tried to mount offenses in between but Baszler was able to cut them short. Then, the finish came out of nowhere with Becky rolling up "The Queen of Spades" to get the win.
This match lasted just about 9 minutes and the fact is recieving criticism from the fans. The finish was also similar to Becky's win at WrestleMania 35 last year where she pinned Ronda Rousey with a crucifix pin to get the win.