Becky and Charlotte brawl in Kevin Owens's Show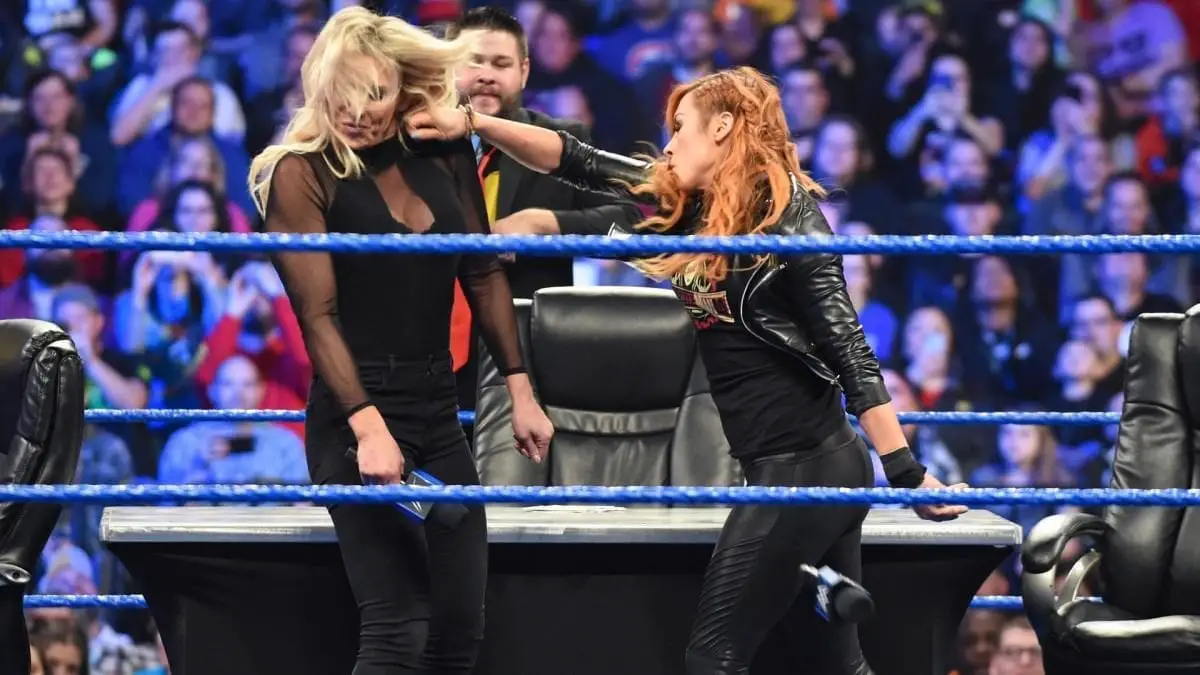 This week's SmackDown episode marked the return of Kevin Owens' show with Becky Lynch and Charlotte Flair as the guests which Owens was pretty happy to turn into a brawl.
As Owens welcomed his guests, he acknowledged how friendships can go wayward sometimes and no one can get under your skin like a former best friend. Then he went on to mention things that are being said back and forth between Ronda, Becky and Charlotte in last few weeks before saying that people have seen them talking a lot and nobody really wants to see them talk anymore. Instead they should fight. Both Becky and Charlotte got the queue. Owens asked for time and as soon as he moved away from the ring, they started the brawl.
Charlotte took Becky down over the announce table before Becky started fighting back. They brawled for a while at the ringside. Officials and security came to pull them apart and both Becky and Charlotte knocked down one security guy. The brawl continued until the cameras moved to backstage.
Both Becky and Charlotte will try to win the RAW Women's Championship from Ronda Rousey at WrestleMania which will take place at Met Life Stadium in East Rutherford, New Jersey on 7 April this year. For the updated match card from WrestleMania, please click here.