Asuka finally gets some airtime amid Becky's rise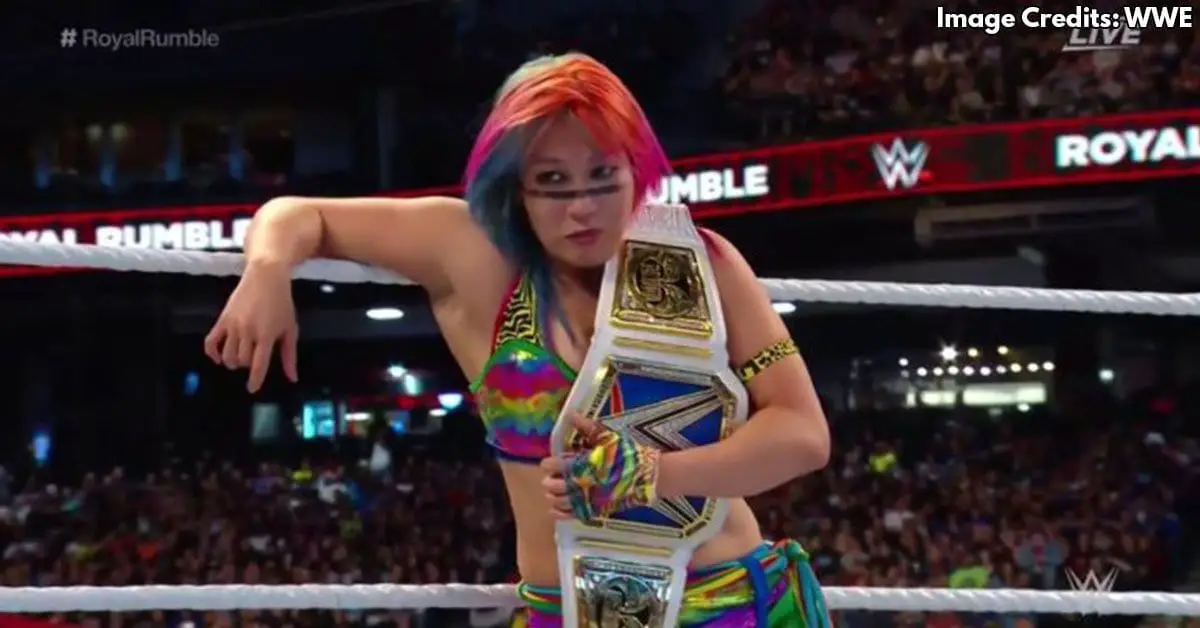 If you have forgotten that Asuka is still the SmackDown women's champion, we won't blame you. Since her Royal Rumble victory over Becky Lynch, Asuka did not make an appearance at either of RAW or SmackDown episodes in the last two weeks. But Asuka finally got some TV time amid Becky's rise as the face of the WWE. Although, it was only a video highlight that was aired during last night's SmackDown episode.
Currently, things are revolving around Becky Lynch's rise and her match against Ronda Rousey at WrestleMania. Ronda is on her way to turning heel as she is crushing other wrestlers in RAW's women division. Charlotte Flair is also getting good airtime with promos in which she is leaving no stones unturned to get one up over Becky. However, between all this, Asuka is nowhere to be seen. There is also no news of any injury for Asuka to keep her out. We only got a glimpse of her in the below promo.
Becky, however, had a major promo again this week. On RAW, she refused medical examination of her knee injury which lead to Stephaine McMahon suspending her from WWE. She then attacked Steph and was removed from the arena by the officials. On SmackDown, Charlotte blamed Becky's own arrogance for getting herself suspended and then expressed that she was at 100%, and would love to face Ronda Rousey at Mania. Becky made her entry from the crowd and they got into an argument until Triple H walked in.
He told Becky that to get her suspension lifted she only needs to be cleared by the medical team. Becky replied that she doesn't trust the authority's doctors and doesn't want her WM opportunity taken away. Triple H told Becky to go home until she is ready for medical. Becky fired back by asking Triple H how Steph is after she punched her in the face. H then told Becky that she is a self-destructor and just looking for a way for getting out of the match against Ronda since Ronda can expose her. Becky slapped H and they had a staredown in the ring before Becky left through the crowd.
For more updates and results from this week's SmackDown episode, please click here.