AJ Styles Exclusive: Origin of Styles Clash, Triple H & More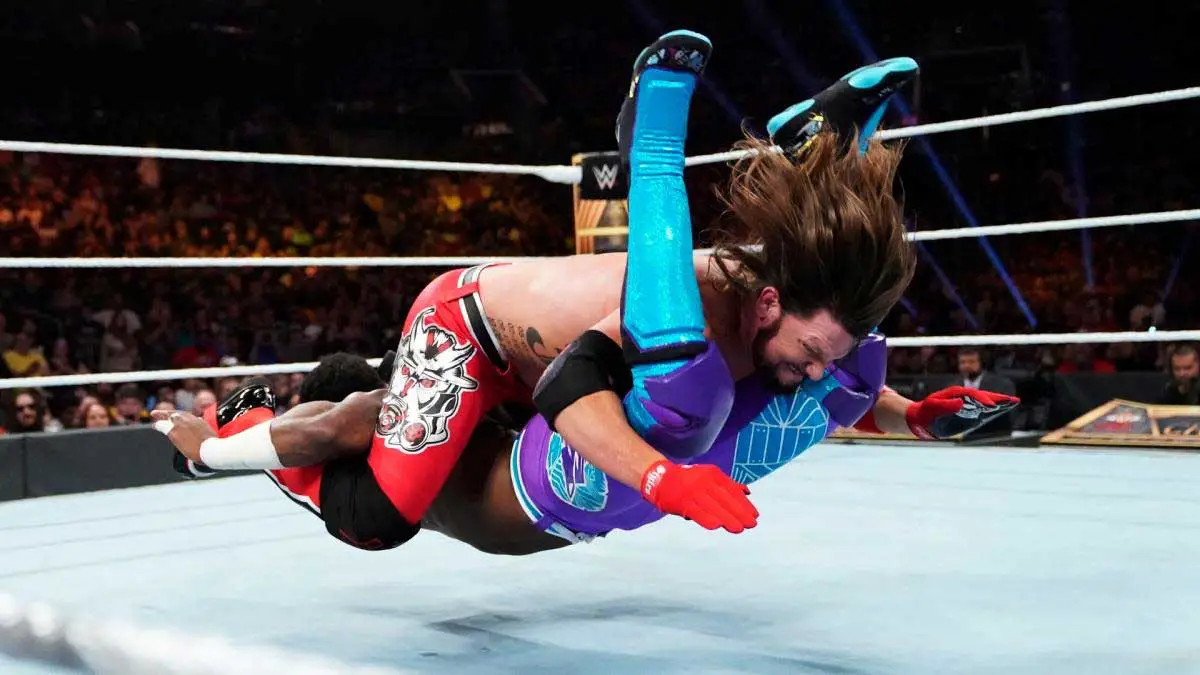 Another part of AJ Styles' interview with WWE Now India Host Ganelyn Mendoza was released last week. In this part, AJ talked was subjected to some fan questions about the origin of Styles Clash, while also continued his campaign to face Triple H at WrestleMania. Here are the quotes from the interview.
You can check previous interview with AJ Styles here.
AJ Styles Origin of Styles Clash
Firstly, Styles was asked about the origin of his famous finishing move- the Styles Clash. AJ replied how he saw his brother and his friend wrestling on a trampoline and came up with the move. He also revealed that his brother was the first person whom he hit with the Styles Clash.
AJ Styles on Source of Motivation in Wrestling
The Phenomenal One was then asked about his source of motivation in the wrestling industry. To which AJ said it was not a single person who was his motivation, but several guys who were very athletic that inspired him.
Next Opponent to Face
The discussion then moved towards Styles being the Undertaker's last opponent and whom he wants to face next. In reply to this, AJ continued his recent campaign to get Triple H as his opponent for the next WrestleMania.
AJ Styles has also previously mentioned his desire to face Triple H at WrestleMania this year. He mentioned Drew McIntyre, Edge, or Triple H as his next opponent for WrestleMania.
Also Check: The Undertaker's Interview with Sony Sports Network