AEW Stipulation Added to Jericho-Tanahashi Match at Wrestle Kingdom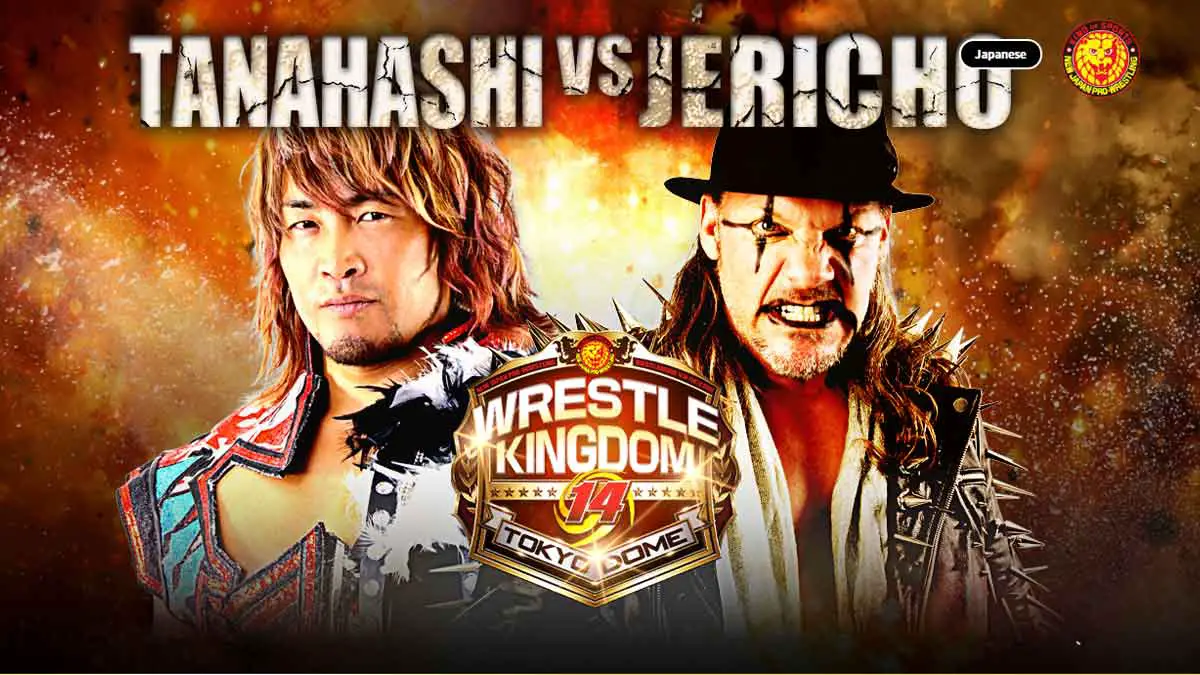 AEW World Champion Chris Jericho has announced that NJPW's Hiroshi Tanahashi will get the AEW World Championship match against him if he managed to defeat him at Wrestle Kingdom 14.
Chris Jericho is likely to finish off his NJPW commitment at Wrestle Kingdom 14. He is set to face for a match against Hiroshi Tanahashi on the night two of NJPW's mega event on 5 January 2020. During one of his recent interviews, Tanahashi expressed that it would be fair that he gets an AEW Title shot if he beats AEW Champion Jericho in their bout.
Like most of the things in the pro-wrestling world, this turns out to be an angle related to their match at Wrestle Kingdom. Yesterday, Chris Jericho shared a video, reacting to those comments from Tanahashi. Jericho addressed Tanahashi, "You said if you could beat me, that you will enter the forbidden portal and request a title shot for the AEW championship."
Jericho went on to reveal that he has discussed with AEW President Tony Khan if it was okay to grant Tanahashi's request. So, if Tanahashi beats Jericho, he will get the title shot.
It is currently not clear whether this is the start of some sort of partnership between AEW and NJPW. But with NJPW's partnership with ROH coming to an end and AXS TV also terminating their deal, it seems logical that NJPW might collaborate with AEW to increase their footprint in North America. NJPW also recently launched its United States subsidiary- New Japan of America.
NJPW Wrestle Kingdom 14 will be a two-night event this year on 4 January and 5 January 2020 at Tokyo Dome in Tokyo, Japan. You can find the complete match card for both nights here.