AEW Fight Forever Release Date Officially Announced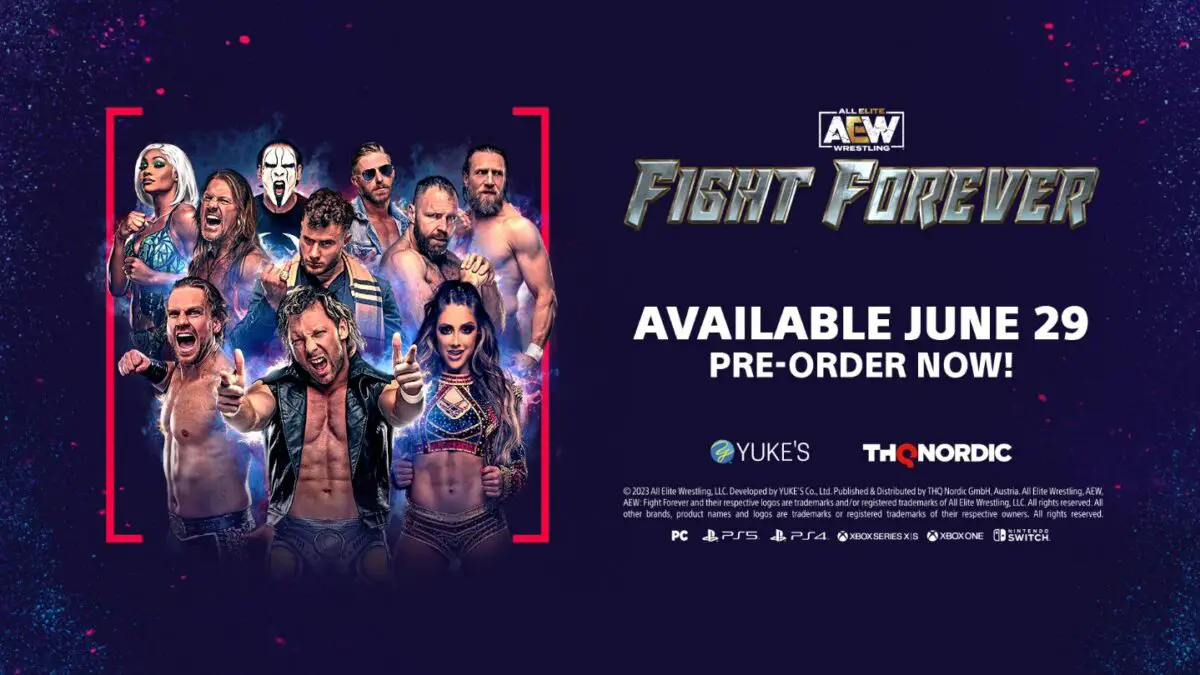 AEW's much-awaited video game AEW Fight Forever release date has been officially announced. 
THQ and AEW Game officially announced that AEW Fight Forever would release on June 29, 2023. You can pre-order this game by clicking on this link. 
AEW Fight Forever and the former AEW World Champion Kenny Omega also released a statement on this occasion. He said that Tony Khan gave him the freedom to assemble the best creative team. He added that AEW Fight Forever exceeded his expectations and June 29 will be a day to remember for wrestling fans and gamers alike. 
AEW Fight Forever will be available on PlayStation 4, PlayStation 5, Nintendo Switch, Xbox One & Series X/S, and PC. 
AEW first announced this game in November 2020. However, it underwent several updates and faced multiple delays before the final release date. 
THQ has been involved with several WWE games including "WWE SmackDown: Here Comes the Pain" which was released back in 2005 and met with critical acclaim. 
So, fans have high expectations from AEW Fight Forever. Also, it will be interesting to see if it receives a better reception than WWE 2K23 which was released earlier this year.