Tennessee Titans NFL 2022-23 Schedule, Tickets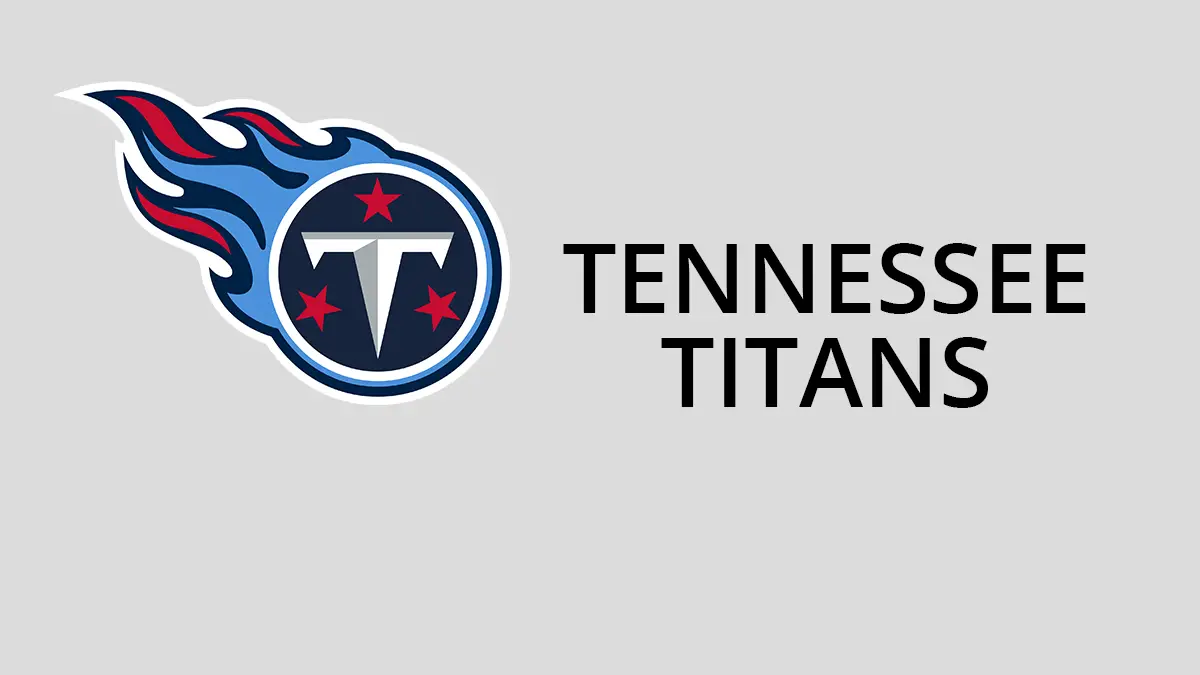 Tennessee Titans is a Football Team from Nashville, TN, in NFL 2022-23 season as part of AFC South Division. The team plays their home games at Nissan Stadium in Nashville with their headquaters at Saint Thomas Sports Park.
Titans started their regular league season at home against New York Giants on September 11, 2022, followed by a trip to Buffalo Bills on September 19. Their last away game of the season will be against Dallas Cowboys on January 1 before they end their league phase at home against Jacksonville Jaguars.
Check below for the complete NFL 2022-23 schedule for Tennessee Titans along with all the home and away games, tickets information, start time and TV Channel details.
Previous Games Scores
| Date | Matchup | Location | Results |
| --- | --- | --- | --- |
| August 11, 2022 | vs Baltimore Ravens (Preseason) | M&T Bank Stadium, Baltimore, MD, US | BAL 23 – TEN 10 |
| August 20, 2022 | vs Tampa Bay Buccaneers (Preseason) | Nissan Stadium, Nashville, TN, US | TEN 13 – TB 3 |
| August 27, 2022 | vs Arizona Cardinals (Preseason) | Nissan Stadium, Nashville, TN, US | TEN 26 – ARI 23 |
| September 11, 2022 | vs New York Giants | Nissan Stadium, Nashville, TN | NYG 21 – TEN 20 |
| September 19, 2022 | vs Buffalo Bills | Highmark Stadium, Orchard Park, NY | BUF 41 – TEN 7 |
| September 25, 2022 | vs Las Vegas Raiders | Nissan Stadium, Nashville, TN | TEN 24 – LV 22 |
| October 02, 2022 | vs Indianapolis Colts | Lucas Oil Stadium, Indianapolis, IN | TEN 24 – IND 17 |
| October 09, 2022 | vs Washington Commanders | FedExField, Landover, MD | TEN 21 – WAS 17 |
| October 23, 2022 | vs Indianapolis Colts | Nissan Stadium, Nashville, TN | TEN 19 – IND 10 |
| October 30, 2022 | vs Houston Texans | NRG Stadium, Houston, TX | TEN 17 – HOU 10 |
| November 06, 2022 | vs Kansas City Chiefs | Arrowhead Stadium, Kansas City, MO | KC 20 – TEN 17 / OT |
| November 13, 2022 | vs Denver Broncos | Nissan Stadium, Nashville, TN | – |
| November 17, 2022 | vs Green Bay Packers | Lambeau Field, Green Bay, WI | TEN 17 – DEN 10 |
| November 27, 2022 | vs Cincinnati Bengals | Nissan Stadium, Nashville, TN | CIN 20 – TEN 16 |
| December 04, 2022 | vs Philadelphia Eagles | Lincoln Financial Field, Philadelphia, PA | PHI 35 – TEN 10 |
| December 11, 2022 | vs Jacksonville Jaguars | Nissan Stadium, Nashville, TN | JAC 36 – TEN 22 |
| December 18, 2022 | vs Los Angeles Chargers | SoFi Stadium, Inglewood, CA | LAC 17 – TEN 14 |
| December 24, 2022 | vs Houston Texans | Nissan Stadium, Nashville, TN | HOU 19 – TEN 14 |
| December 29, 2022 | vs Dallas Cowboys | Nissan Stadium, Nashville, TN | DAL 27 – TEN 13 |
| January 08, 2023 | vs Jacksonville Jaguars | TIAA Bank Field, Jacksonville, FL | JAC 20 – TEN 16 |