Minnesota Vikings NFL 2022-23 Schedule, Tickets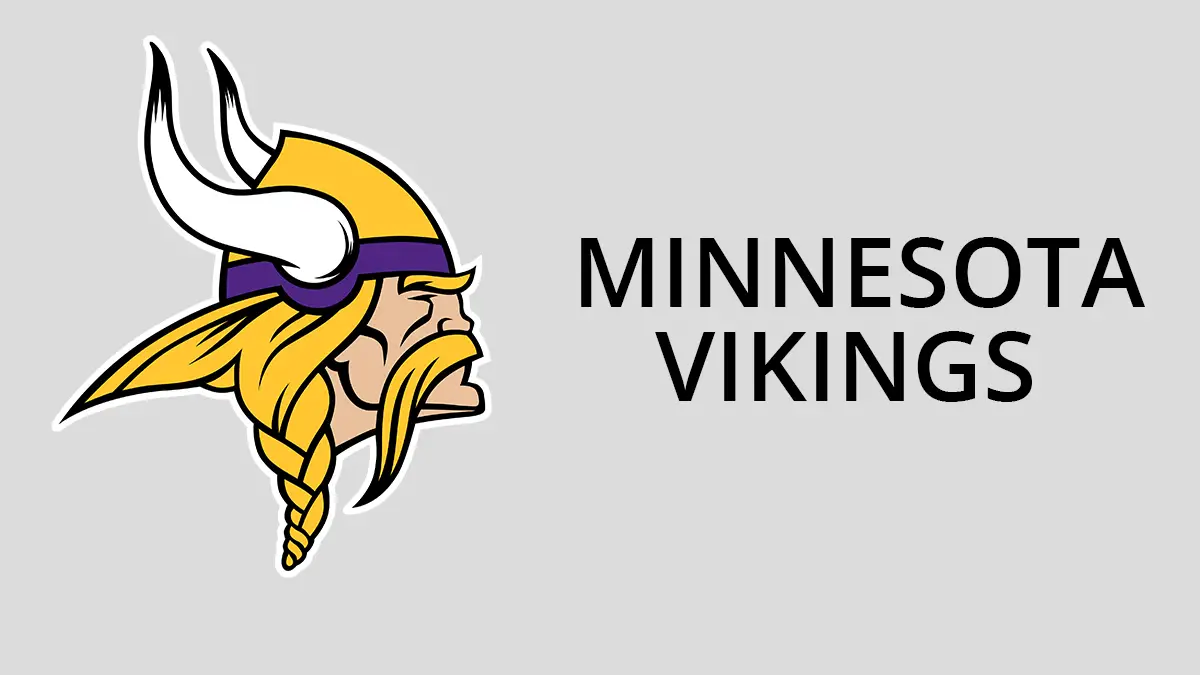 Minnesota Vikings are an American Football team part of NFL 2022-23 season from NFC North Division. The team plays its home games at US Bank Stadium in Minneapolis, MN.
The team kicked off their league phase with a home match against Green Bay Packers on September 11, 2022. An away game against Philadelphia Eagles followed this on September 19. Their last away match of the season will come against Green Bay Packers on New Year's Day before they will Chicago Bears at home on January 8, 2023 to end the league stage.
Check below for the complete NFL 2022-23 schedule for Minnesota Vikings along with all the home and away games, tickets information, start time and TV Channel details.
Previous Games Scores
| Date | Matchup | Location | TV Channel | Results |
| --- | --- | --- | --- | --- |
| August 14, 2022 | vs Las Vegas Raiders (Preseason) | Allegiant Stadium, Las Vegas, NV, US | NFLN | LV 26 – MIN 20 |
| August 20, 2022 | vs San Francisco 49ers (Preseason) | U.S. Bank Stadium, Minneapolis, MN, US | – | SF 17 – MIN 7 |
| August 27, 2022 | vs Denver Broncos (Preseason) | Empower Field at Mile High, Denver, CO, US | NFLN | DEN 23 – MIN 13 |
| September 11, 2022 | vs Green Bay Packers | U.S. Bank Stadium, Minneapolis, MN | FOX | MIN 23 – GB 7 |
| September 19, 2022 | vs Philadelphia Eagles | Lincoln Financial Field, Philadelphia, PA | ABC | PHI 24 – MIN 7 |
| September 25, 2022 | vs Detroit Lions | U.S. Bank Stadium, Minneapolis, MN | FOX | MIN 28 – DET 24 |
| September 29, 2022 | vs New Orleans Saints | Tottenham Hotspur Stadium, London, England | NFL Network | MIN 28 – NO 25 |
| October 09, 2022 | vs Chicago Bears | U.S. Bank Stadium, Minneapolis, MN | FOX | MIN 29 – CHI 22 |
| October 16, 2022 | vs Miami Dolphins | Hard Rock Stadium, Miami Gardens, FL | FOX | MIN 24 – MIA 16 |
| October 30, 2022 | vs Arizona Cardinals | U.S. Bank Stadium, Minneapolis, MN (Home) | FOX | MIN 34 – ARI 26 |
| November 06, 2022 | vs Los Angeles Rams | Raymond James Stadium, Tampa, FL | CBS | TB 16 – LAR 13 |
| November 13, 2022 | vs Buffalo Bills | Highmark Stadium, Orchard Park, NY | FOX | MIN 33 – BUF 30 / OT |
| November 20, 2022 | vs Dallas Cowboys | U.S. Bank Stadium, Minneapolis, MN (Home) | CBS | MIN 33 – BUF 30 / OT |
| Nov 24, 2022 | vs New England Patriots | U.S. Bank Stadium, Minneapolis, MN (Away) | NBC | MIN 33 – NE 26 |
| Dec 04, 2022 | vs New York Jets | U.S. Bank Stadium, Minneapolis, MN (Home) | CBS | MIN 27 – NYJ 22 |
| Dec 11, 2022 | vs Detroit Lions | Ford Field, Detroit, MI (Away) | FOX | DET 34 – MIN 23 |
| Dec 17, 2022 | vs Indianapolis Colts | U.S. Bank Stadium, Minneapolis, MN (Home) | – | MIN 39 – IND 36 / OT |
| Dec 24, 2022 | vs New York Giants | U.S. Bank Stadium, Minneapolis, MN (Home) | FOX | MIN 27 – NYG 24 |
| Jan 01, 2022 | vs Green Bay Packers | Lambeau Field, Green Bay, WI (Away) | CBS | GB 41 – MIN 17 |
| Jan 08, 2022 | vs Chicago Bears | Soldier Field, Chicago, IL (Away) | – | MIN 29 – CHI 13 |