Kansas City Chiefs NFL 2022-23 Schedule, Tickets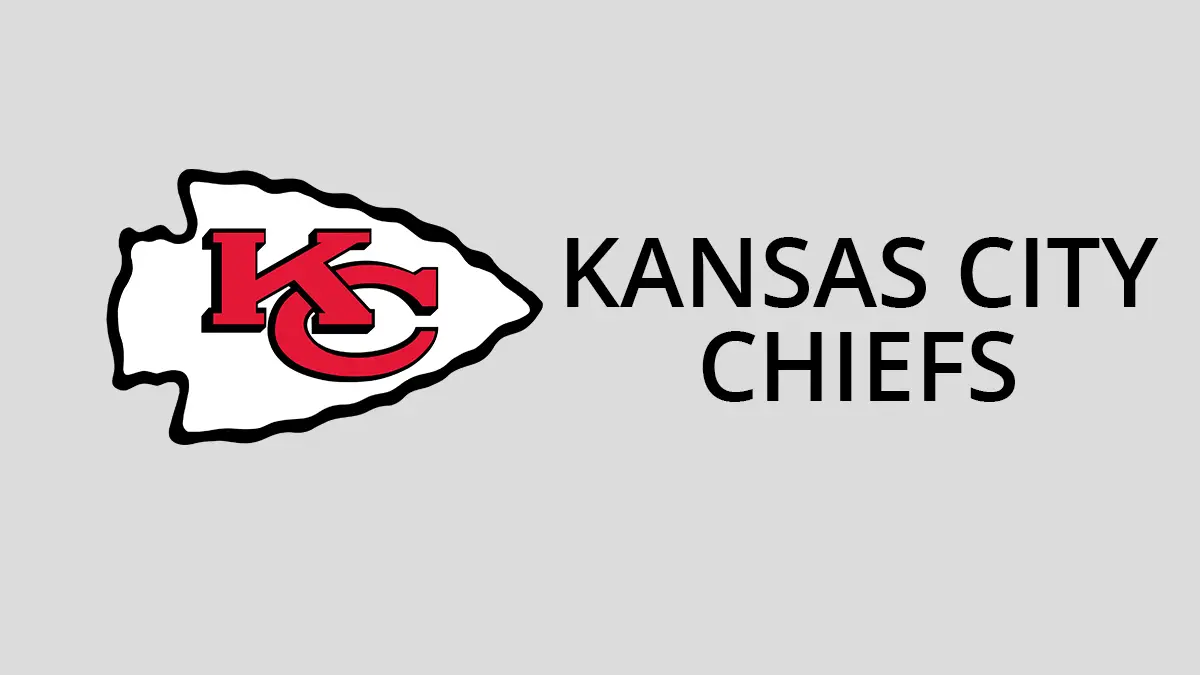 Kansas City Chiefs Football Team competes in NFL 2022-23 as part of AFC West division. The team plays its home matches at Arrowhead Stadium in Kansas City, MO, with its headquarters at the University of Kansas Health System in the same city.
Chiefs opened the 2022-23 season at home against Los Angeles Chargers on September 15. Their first away match came against Indianapolis Colts on Sept 25. Their last home league match will come against Denver Broncos on January 1, before their last away match against Las Vegas Raiders.
Check below for complete schedule for Kansas City Chiefs with all home and away games in NFL 2022-2023 season, along with tickets, start time, and TV Channels airing these games.
Previous Games Scores
| Matchup | | Location | Result |
| --- | --- | --- | --- |
| vs Chicago Bears (Preseason) | August 13, 2022 | Soldier Field, Chicago, IL, US | CHI 19 – KC 14 |
| vs Washington Commanders (Preseason) | August 20, 2022 | GEHA Field at Arrowhead Stadium, Kansas City, MO, US | KC 24 – WAS 14 |
| vs Green bay Packers (Preseason) | August 25, 2022 | GEHA Field at Arrowhead Stadium, Kansas City, MO, US | KC 17 – GB 10 |
| vs Los Angeles Chargers | September 15, 2022 | GEHA Field, Arrowhead Stadium, Kansas City | KC 27 – LAC 24 |
| vs Indianapolis Colts | Sept 25, 2022 | Lucas Oil Stadium, Indianapolis, IN | IND 20 – KC 17 |
| vs Tampa Bay Buccaneers | Oct 02, 2022 | Raymond James Stadium, Tampa, FL | KC 41 – TB 31 |
| vs Las Vegas Raiders | Oct 10, 2022 | Arrowhead Stadium, Kansas City, MO | KC 30 – LV 29 |
| vs Buffalo Bills | Oct 16, 2022 | Arrowhead Stadium, Kansas City, MO (Home) | BUF 24 – KC 20 |
| vs San Francisco 49ers | October 23, 2022 | Levi's Stadium, Santa Clara, CA | KC 44 – SF 23 |
| vs Tennessee Titans | Nov 06, 2022 | Arrowhead Stadium, Kansas City, MO (Home) | KC 20 – TEN 17 / OT |
| vs Jacksonville Jaguars | Nov 13, 2022 | Arrowhead Stadium, Kansas City, MO (Home) | JAC 17 -KC 21 |
| vs Los AngelesChargers | Nov 20, 2022 | SoFi Stadium, Inglewood, CA (Away) | KC 27 – JAC 17 |
| vs Los Angeles Rams | Nov 27, 2022 | Arrowhead Stadium, Kansas City, MO (Home) | KC 26 – LAR 10 |
| vs Cincinnati Bengals | Dec 04, 2022 | Paul Brown Stadium, Cincinnati, OH (Away) | CIN 27 – KC 24 |
| vs Denver Broncos | Dec 11, 2022 | Empower Field at Mile High, Denver, CO (Away) | KC 34 – DEN 28 |
| vs Houston Texans | Dec 18, 2022 | NRG Stadium, Houston, TX (Away) | KC 30 – HOU 24 / OT |
| vs Seattle Seahawks | Dec 24, 2022 | Arrowhead Stadium, Kansas City, MO (Home) | KC 24 – SEA 10 |
| vs Denver Broncos | Jan 01, 2023 | Arrowhead Stadium, Kansas City, MO (Home) | KC 27 – DEN 24 |
| vs Las Vegas Raiders | Jan 08, 2023 | Allegiant Stadium, Las Vegas, NV (Away) | KC 31 – LV 13 |