Indianapolis Colts NFL 2023-24 Schedule, Tickets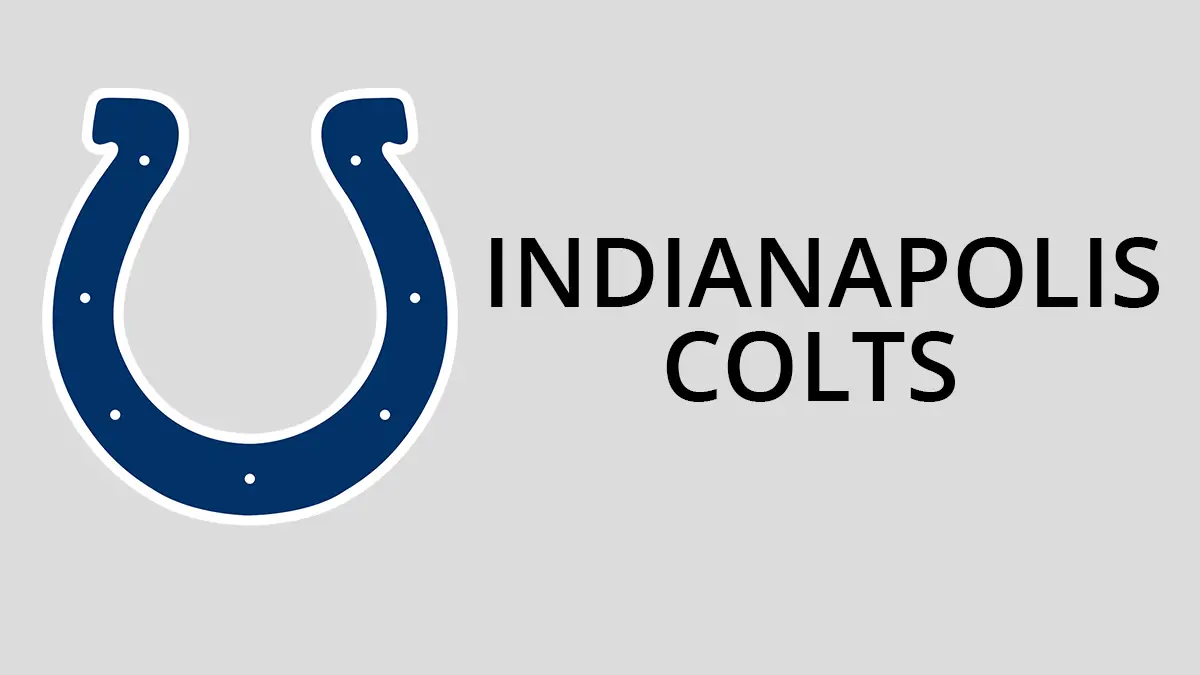 Indianapolis Colts Football Team competes in NFL 2023-24 as part of AFC South division. The team plays its home matches at Lucas Oil Stadium in Indianapolis, IN, with its headquarters at the Indiana Farm Bureau Football Center in the same city.
Colts will open 2023-24 season at home against Jacksonville Jaguars on September 10. Their first away game will be against Houston Texans on September 17. Their last home game will be agaist the same team on January 7, 2024. Their last away game will be against Atlanta Falcons on December 24.
Check below for the complete schedule for Indianapolis Colts with all home and away games in NFL 2023-2024 season, along with tickets, start time, and TV Channels airing these games.
Pre-Season
| Date | Matchup | Location | Time | Ticket |
| --- | --- | --- | --- | --- |
| August 11, 2023 | vs Buffalo Bills | Highmark Stadium, Orchard Park, NY | 1:00 p.m. | Buy Ticket |
| August 19, 2023 | vs Chicago Bears | Lucas Oil Stadium, Indianapolis, IN | 7:00 p.m. | Buy Ticket |
| August 24, 2023 | vs Philadelphia Eagles | Lincoln Financial Field, Philadelphia, PA | 8 p.m. | Buy Ticket |
Regular Season
| Date | Matchup | Location | Time | Ticket |
| --- | --- | --- | --- | --- |
| September 10, 2023 | vs Jacksonville Jaguars | Lucas Oil Stadium, Indianapolis, IN | 1 p.m. | Buy Ticket |
| September 17, 2023 | vs Houston Texans | NRG Stadium, Houston, TX | 1 p.m. | Buy Ticket |
| September 24, 2023 | vs Baltimore Ravens | M&T Bank Stadium, Baltimore, MD | 1 p.m. | Buy Ticket |
| October 01, 2023 | vs Los Angeles Rams | Lucas Oil Stadium, Indianapolis, IN | 1 p.m. | Buy Ticket |
| October 08, 2023 | vs Tennessee Titans | Lucas Oil Stadium, Indianapolis, IN | 1 p.m. | Buy Ticket |
| October 15, 2023 | vs Jacksonville Jaguars | TIAA Bank Field, Jacksonville, FL | 1 p.m. | Buy Ticket |
| October 22, 2023 | vs Cleveland Browns | Lucas Oil Stadium, Indianapolis, IN | 1 p.m. | Buy Ticket |
| October 29, 2023 | vs New Orleans Saints | Lucas Oil Stadium, Indianapolis, IN | 1 p.m. | Buy Ticket |
| November 05, 2023 | vs Carolina Panthers | Bank of America Stadium, Charlotte, NC | 4:05 p.m. | Buy Ticket |
| November 12, 2023 | vs New England Patriots | Frankfurt Stadium, Frankfurt | 9:30 a.m. | Buy Ticket |
| November 26, 2023 | vs Tampa Buccaneers | Lucas Oil Stadium, Indianapolis, IN | 1 p.m. | Buy Ticket |
| December 3, 2023 | vs Tennessee Titans | Nissan Stadium, Nashville, TN | 1 p.m. | Buy Ticket |
| December 10, 2023 | vs Cincinnati Bengals | Paycor Stadium, Cincinnati, OH | 1 p.m. | Buy Ticket |
| December 17, 2023 | vs Pittsburgh Steelers | Lucas Oil Stadium, Indianapolis, IN | TBD | Buy Ticket |
| December 24, 2023 | vs Atlanta Falcons | Mercedes-Benz Stadium, Atlanta, GA | 1 p.m. | Buy Ticket |
| December 31, 2023 | vs Las Vegas Raiders | Lucas Oil Stadium, Indianapolis, IN | 1 p.m. | Buy Ticket |
| January 7, 2024 | vs Houston Texans | Lucas Oil Stadium, Indianapolis, IN | TBD | Buy Ticket |
Also Check