Baltimore Ravens Schedule 2022-23, Tickets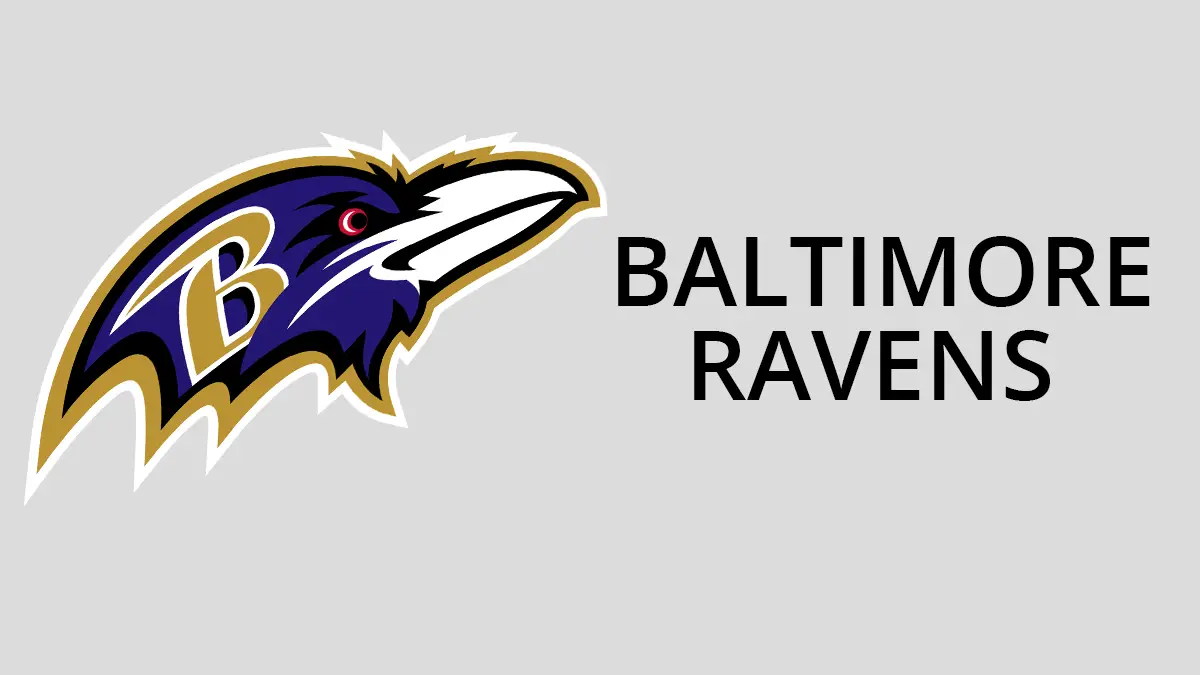 Baltimore Ravens is a professional football team part of the NFL 2022-23 season from the American Football Conference North Division. The team is based out of Baltimore, MD, and plays its home matches at M&T Bank Stadium.
Baltimore Ravens will kick off their first game of the 2022-23 season against the New York Jets at MetLife Stadium in New Jersey on September 11, 2022. Their first home game will be against Miami Dolphins on September 18. Their last home match will be on January 1, 2023, against Pittsburgh Steelers while the last league game will come against Cincinnati Bengals away on January 8.
Below is the complete schedule for Baltimore Raves in NFL 2022-2023 season with a home and away matches, tickets, start time, and TV Channels details.
Click here for the complete NFL 2022-2023 schedule.
Past Events
| Matchup | Date | Location | Results |
| --- | --- | --- | --- |
| vs Tennessee Titans (Preseason) | Aug 11, 2022 | M&T Bank Stadium, Baltimore, MD, US (Home) | BAL 23 – TEN 10 |
| vs Arizona Cardinals (Preseason) | Aug 21, 2022 | State Farm Stadium, Glendale, AZ, US (Away) | BAL 24 – ARI 17 |
| vs Washington Commanders (Preseason) | Aug 27, 2022 | M&T Bank Stadium, Baltimore, MD, US (Home) | BAL 17 – WAS 15 |
| vs New York Jets | Sept 11, 2022 | MetLife Stadium, East Rutherford, NJ | BAL 24 – NYJ 9 |
| vs Miami Dolphins | Sept 18, 2022 | M&T Bank Stadium, Baltimore, MD | MIA 42 – BAL 38 |
| vs New England Patriots | Sept 25, 2022 | Gillette Stadium, Foxborough, MA | BAL 37 – NE 26 |
| vs Buffalo Bills | Oct 02, 2022 | M&T Bank Stadium, Baltimore, MD | BUF 23 – BAL 20 |
| vs Cincinnati Bengals | Oct 09, 2022 | M&T Bank Stadium, Baltimore, MD | BAL 19 – CIN 17 |
| vs New York Giants | Oct 16, 2022 | MetLife Stadium, East Rutherford, NJ | NYG 24 – BAL 20 |
| vs Cleveland Browns | Oct 23, 2022 | M&T Bank Stadium, Baltimore, MD | BAL 23 – CLE 20 |
| vs Tampa Bay Buccaneers | Oct 27, 2022 | Raymond James Stadium, Tampa, FL(Away) | BAL 27 – TB 22 |
| vs New Orleans Saints | Nov 07, 2022 | Caesars Superdome, New Orleans, LA (Away) | BAL 27 – NO 13 |
| vs Carolina Panthers | Nov 20, 2022 | M&T Bank Stadium, Baltimore, MD (Home) | BAL 13 – CAR 3 |
| vs Jacksonville Jaguars | Nov 27, 2022 | TIAA Bank Field, Jacksonville, FL (Away) | JAC 28 – BAL 27 |
| vs Denver Broncos | Dec 04, 2022 | M&T Bank Stadium, Baltimore, MD (Home) | BAL 10 – DEN 9 |
| vs Pittsburgh Steelers | Dec 11, 2022 | Acrisure Stadium, Pittsburgh, PA (Away) | BAL 16 – PIT 14 |
| vs Cleveland Browns | Dec 17, 2022 | FirstEnergy Stadium, Cleveland, OH (Away) | CLE 13 – BAL 3 |
| vs Atlanta Falcons | Dec 24, 2022 | M&T Bank Stadium, Baltimore, MD (Home) | BAL 17 – ATL 9 |
| vs Pittsburgh Steelers | Jan 01, 2023 | M&T Bank Stadium, Baltimore, MD (Home) | PIT 16 – BAL 13 |
| vs Cincinnati Bengals | Jan 08, 2023 | Paul Brown Stadium, Cincinnati, OH, US (Away) | CIN 27 – BAL 16 |
| vs Cincinnati Bengals | Jan 15, 2023 | Paycor Stadium, Cincinnati, OH, US | CIN 24 – BAL 17 |