Baltimore Ravens Schedule 2023-24, Tickets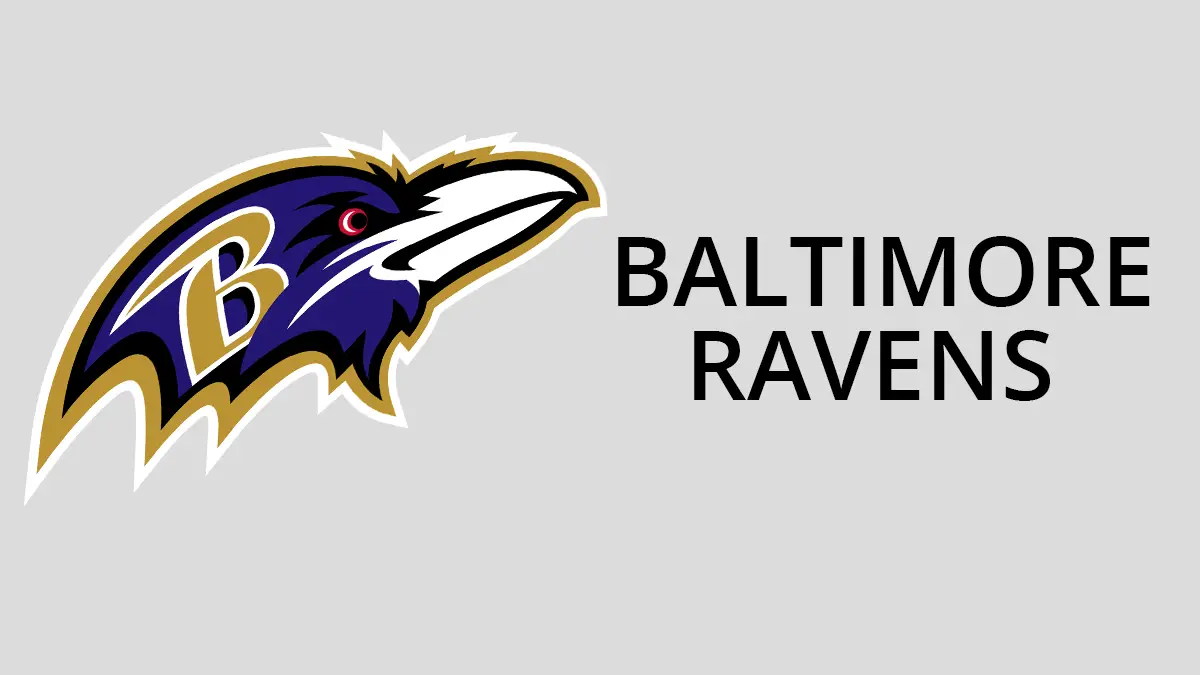 Baltimore Ravens is a professional football team part of the NFL 2023-24 season from the American Football Conference North Division. The team is based out of Baltimore, MD, and plays its home matches at M&T Bank Stadium.
Baltimore Ravens will kick off their first game of the 2023-24 season against Houston Texans on September 10, 2023, at home. Their first away game will be against Cincinnati Bengals on September 17 at Paycor Stadium. Their last away match will be on Christmas Day 2023, against San Francisco 49ers while the last home game will come against Pittsburgh Steelers on January 7.
Below is the complete schedule for Baltimore Ravens in NFL 2023-2024 season with home and away matches, tickets, start time, and TV Channels details.
Pre-Season
| Date | Matchup | Location | Time | Tickets |
| --- | --- | --- | --- | --- |
| August 12, 2023 | vs Philadelphia Eagles | M&T Bank Stadium, Baltimore, MD | 7:30 p.m. | Buy Ticket |
| August 21, 2023 | vs Washington Commanders | FedExField, Landover, MD | 8:00 p.m. | Buy Ticket |
| August 26, 2023 | vs Las Vegas Raiders | Raymond James Stadium, Tampa, FL | 7:00 p.m. | Buy Ticket |
Regular Season
| Date | Matchup | Location | Time | Tickets |
| --- | --- | --- | --- | --- |
| September 10, 2023 | vs Houston Texans | M&T Bank Stadium, Baltimore, MD | 1 p.m. | Buy Ticket |
| September 17, 2023 | vs Cincinnati Bengals | Paycor Stadium, Cincinnati, OH | 1 p.m. | Buy Ticket |
| September 24, 2023 | vs Indianapolis Colts | M&T Bank Stadium, Baltimore, MD | 1 p.m. | Buy Ticket |
| October 01, 2023 | vs Cleveland Browns | Cleveland Browns Stadium, Cleveland, OH | 1 p.m. | Buy Ticket |
| October 08, 2023 | vs Pittsburgh Steelers | Acrisure Stadium, Pittsburgh, PA | 1 p.m. | Buy Ticket |
| October 15, 2023 | vs Tennessee Titans | Tottenham Hotspur Stadium, London | 9:30 a.m. | Buy Ticket |
| October 22, 2023 | vs Detroit Lions | M&T Bank Stadium, Baltimore, MD | 1 p.m. | Buy Ticket |
| October 29, 2023 | vs Arizona Cardinals | State Farm Stadium, Glendale, AZ | 4:25 p.m. | Buy Ticket |
| November 05, 2023 | vs Seattle Seahawks | M&T Bank Stadium, Baltimore, MD | 1 p.m. | Buy Ticket |
| November 12, 2023 | vs Cleveland Browns | M&T Bank Stadium, Baltimore, MD | 1 p.m. | Buy Ticket |
| November 16, 2023 | vs Cincinnati Bengals | M&T Bank Stadium, Baltimore, MD | 8:15 p.m | Buy Ticket |
| November 26, 2023 | vs Los Angeles Chargers | SoFi Stadium, Inglewood, CA | 8:20 p.m. | Buy Ticket |
| December 10, 2023 | vs Los Angeles Rams | M&T Bank Stadium, Baltimore, MD | 1 p.m. | Buy Ticket |
| December 17, 2023 | vs Jacksonville Jaguars | TIAA Bank Field, Jacksonville, FL | 8:20 p.m. | Buy Ticket |
| December 25, 2023 | vs San Francisco 49ers | Levi's Stadium, Santa Clara, CA | TBA | Buy Ticket |
| December 30, 2023 | vs Miami Dolphins | M&T Bank Stadium, Baltimore, MD | 1 p.m. | Buy Ticket |
| January 07, 2024 | vs Pittsburgh Steelers | M&T Bank Stadium, Baltimore, MD | TBD | Buy Ticket |
Also Check