Leon Edwards Ready for Colby Covington at UFC 294 or UFC 295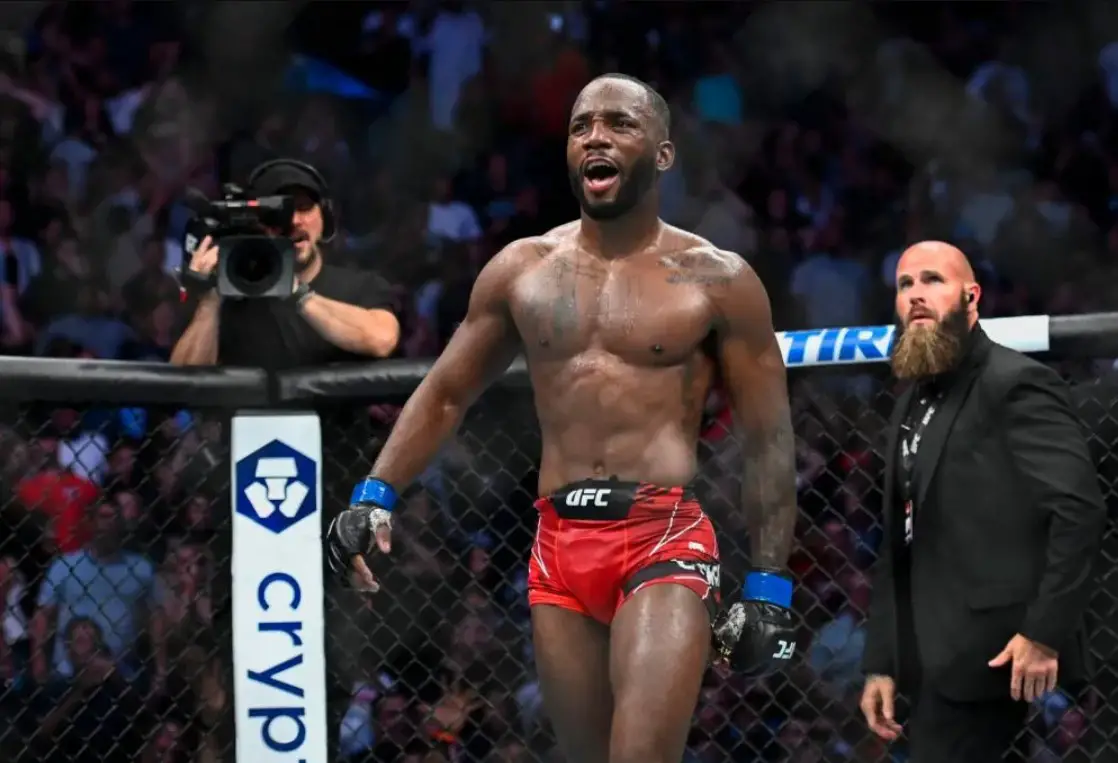 Leon Edwards is getting ready to fight Colby Covington in Abu Dhabi or New York.
UFC Welterweight Champion Leon Edwards was talking to ESPN's Brett Okamoto where he revealed that he was back to training and feeling good. On his next fight, Edwards said that he is hoping to fight in October or November this year.
Edwards also confirmed that his next opponent is most likely going to be Colby Covington. He would also rather fight in Abu Dhabi since it is closer to home. UFC is holding UFC 294 in Abu Dhabi on October 21, 2023. No matches have been revealed for that event so far.
But, UFC 294 does not get finalized, Edwards would be good to fight at New York's legendary Madison Square Garden arena since New York has a good amount of population of Jamaican people. UFC 295 is set to take place at MSG on November 11, 2023.
If the fight gets finalized for UFC 295, it will be the co-main event, as Jon Jones vs Stipe Miocic is already announced as the main event for the heavyweight title.
Edwards is coming off back-to-back wins over Kamaru Usman. He won the welterweight title from Usman at UFC 278 in August last year via late knockout. He followed up with a more impressive display in their rematch at UFC 286 in London.
UFC was planning for a showdown between Edwards and Covington in London on July 22, but Edwards was not ready to fight until October.
Covington is not seen inside the octagon since UFC 272 in March 2022, where he defeated Jorge Masvidal. Before that, he lost twice to Kamaru Usman.