Ji Yeon Kim vs Mandy Böhm Rebooked at UFC May 13 Fight Night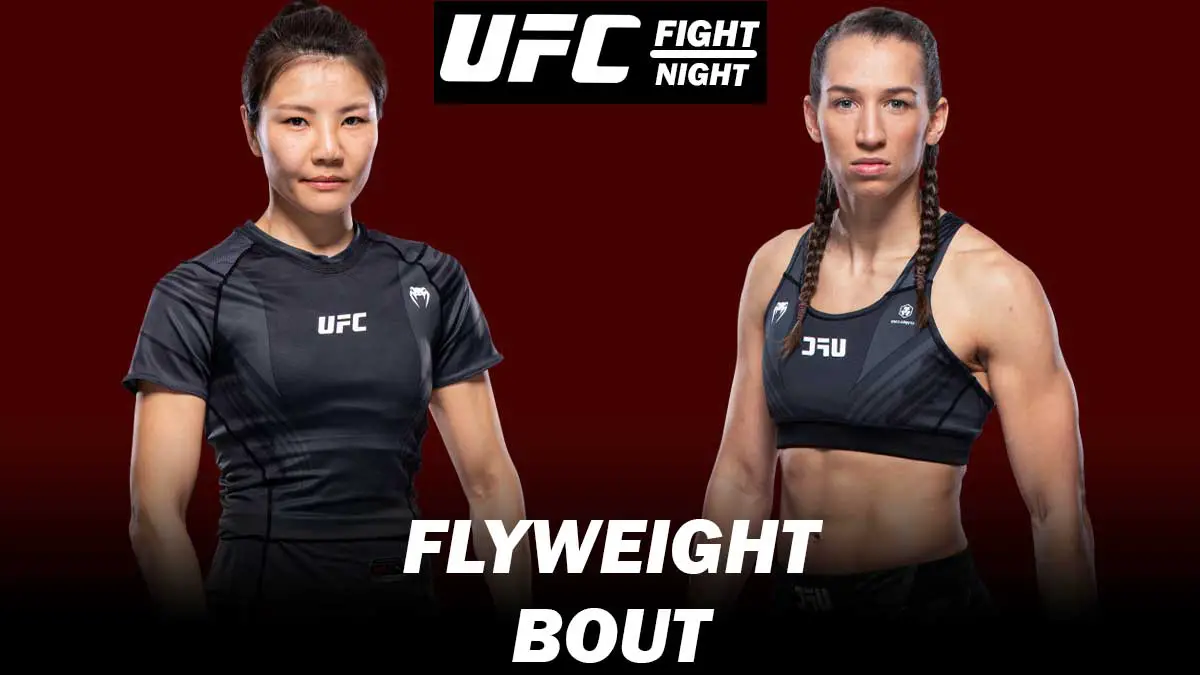 A flyweight bout between Ji Yeon Kim and Mandy Böhm is rebooked for UFC Fight Night event on May 13, 2023.
The duo was supposed to clash at UFC Vegas 68 on February 4. Both fighters weighed in for the event at 125.5 lbs. However, the bout was canceled on the day of the event due to an illness to Böhm.
Marcel Dorff of Eurosport is now reporting that the bout is being rebooked for May 13 Fight Night event. The event does not have a confirmed location as of now, but several bouts are already announced including Matt Brown vs Court McGee and Jessica Rose-Clark vs Tainara Lisboa.
Ji Yeon Kim would look for his first win since 2019 to turn around his 4-fights skid. These losses have come against Alexa Grasso, Molly McCann, Priscila Cachoeira and Joselyne Edwards. Kim's last win in UFC came at UFC 243 against Nadia Kassem.
Mandy Böhm is also on a two-fights losing streak since coming to UFC in 2021. She has lost to Ariane Lipski and Victoria Leonardo in her UFC appearances so far. She had an undefeated record with 7 straight wins in MMA before coming to UFC.
Which fighter will break her losing streak? Keep tuned in to find out.