Irene Aldana vs Raquel Pennington 2 to Headline UFC San Antonio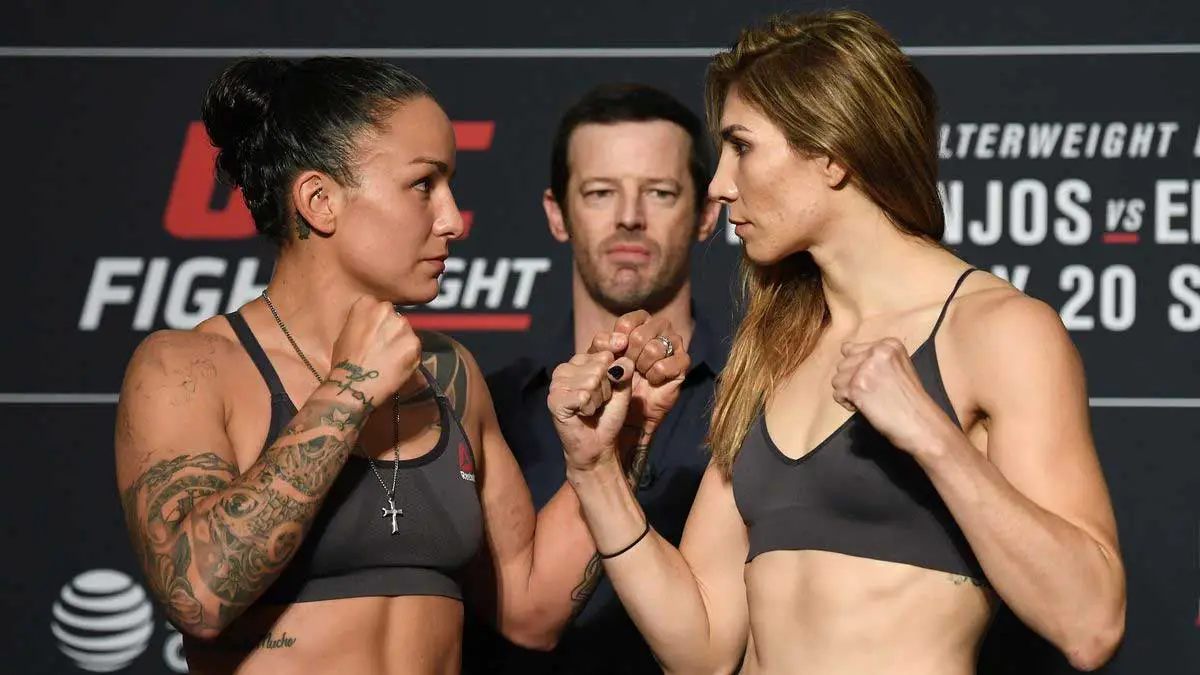 UFC is busy finalizing the main event bout for UFC San Antonio card between Irene Aldana and Raquel Pennington.
ESPN Deportes' Carlos Legaspi reported that UFC has sent the contracts to both Aldana and Pennington, who are expected to sign up for a five-round main event bout. Canadian Journalist James Lynch was the first to report this bout.
Pennington is currently ranked at #2 in UFC's women's bantamweight rankings while Aldana is at #5. The bout will be a rematch between Aldana and Pennington from 2019 at the same venue as March 25 card in San Antonio. Pennington defeated Aldana in that bout via split decision.
Aldana quickly rebounded from that loss with wins in 2019 itself. However, she lost to Holly Holm next in 2020. Aldana has then fought twice at 139.5 lbs and 140 lbs since then against Yana Kunitskaya and Macy Chiasson, respectively, and has won both bouts.
Pennington also fell to Holly Holm in 2020 just after beating Aldana. However, she has won 5 in a row since then including wins over Macy Chiasson in her featherweight debut, Aspen Ladd, and getting a split decision over Ketlen Vieira earlier this month at UFC Vegas 67.
Taking place on March 25, 2023, UFC San Antonio card already has some high profile bouts like Maycee Barber vs Andrea Lee and Sean Brady vs Michel Pereira reported for the event. Keep tuned in for more news and updates on the show.