Alexandre Pantoja Submitted Perez in Round 1 at UFC 277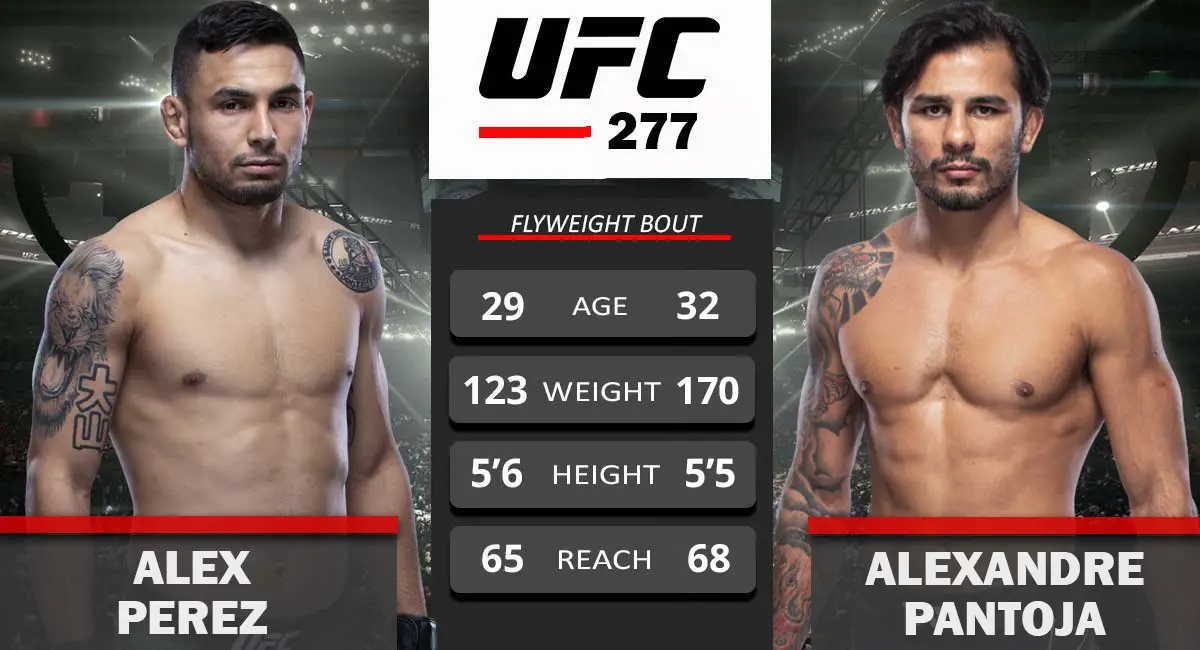 Alexandre Pantoja did the quick work of Alex Perez as he the former won the fight in just 1:31 minutes at UFC 277 PPV event. 
The bout between Pantoja and Perez started with back-and-forth action. Pantoja managed to get a takedown initially in the match. 
He held Perez with a standing back mount. Pantoja soon went for the rear-naked submission maneuver and that's it, Perez submitted. 
Alexandre Pantoja won the key flyweight in a dominant fashion. He completely dominated the match and left the octagon unharmed at UFC 277. 
It was Alexandre Pantoja's third straight win and second consecutive win via submission and that too using a rear-naked choke. 
Ironically, it was Alex Perez's second consecutive loss at UFC 277, and that too via submission. He last submitted against Figuerido at UFC 255.