Check the list of WWE superstars who turned heel or face(babyface) in the year 2021.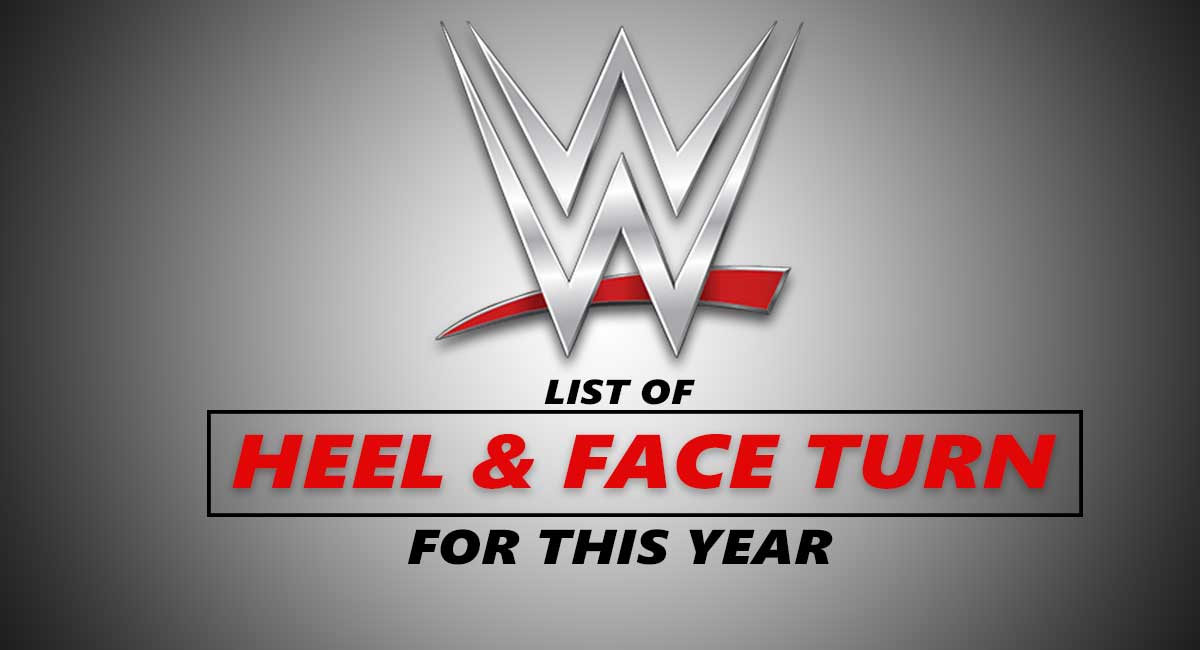 Pro-wrestling has its own terminology for many things including how they describe heroes and villains in their storytelling. Heroes are referred to as babyfaces, or simply faces, in pro-wrestling while villians are referred to as heels.
Turning from a face to heel or a heel to face is a big moment for a wrestler in terms of impactful moments, storytelling, and audience reception. These turns are important because if handled properly, they could propel a wrestler to greatness or will set them up for doom.
Check out the details of all the superstars who turned heel or face in WWE in 2021.
WWE Heels Turns in 2021
Edge: 21 March 2021- Edge has likely turned heel after attacking Daniel Bryan and Roman Reigns during their Universal title match at Fastlane 2021 PPV.
Buddy Murphy: 5 March 2021- Murphy is heel once again now as he looked to align with Seth Rollins again.
Chad Gable & Otis: 19 February 2021- The

Alpha Academy pair turned heel on SmackDown

after attacking Rey Mysterio and Dominik Mysterio after their tag team match.
Apollo Crew: 19 February 2021- Crews has been teasing heel traits since January but turned completely after attacking Shinsuke Nakamura and then Intercontinental Champion Big E.
Isiah "Swerve" Scott: 17 February 2021-
Adam Cole: 14 February 2021- Adam Cole superkicked Finn Balor and then his own stablemate Kyle O' Rielly at NXT TakeOver: Vengeance Day 2021.
Sheamus: 1 February 2021- Sheamus attacked WWE Champion Drew McIntyre with a Brogue kick to complete his heel turn once again. He was swinging between heel and face in last few months.
Tamina: 5 February 2021- Tamina started teaming up with Natalya who was working as a heel.
Jessi Kamea: 27 January 2021- Kamea turned heel on NXT after starting to team with Aliyah.
WWE Face Turns in 2021
Cesaro: 5 February 2021- Cesaro turned face after fist-bumping Daniel Bryan after a win over him.
Billie Kay: 5 February 2021- Billie Kay has been swinging as face and heel but started to work as a sympathized character.
Sheamus: 25 January 2021- Sheamus turned face briefly as he worked in a handicapped match against The Miz & John Morrison. He later teamed with other faces on SmackDown in a tag team match.
Timothy Thatcher: 20 January 2021- Thatcher turned face after starting to team-up with Tommaso Ciampa.
Shinsuke Nakamura: 8 January 2021 – Nakamura turned face after a marathon run in the Gauntlet match at SmackDown. He cemented the turn by saving Daniel Bryan and Big E on 29 Jan.