Jake Paul vs Tyron Woodley: How to Watch, Date & Start Time in US, Canada, UK, Europe, Australia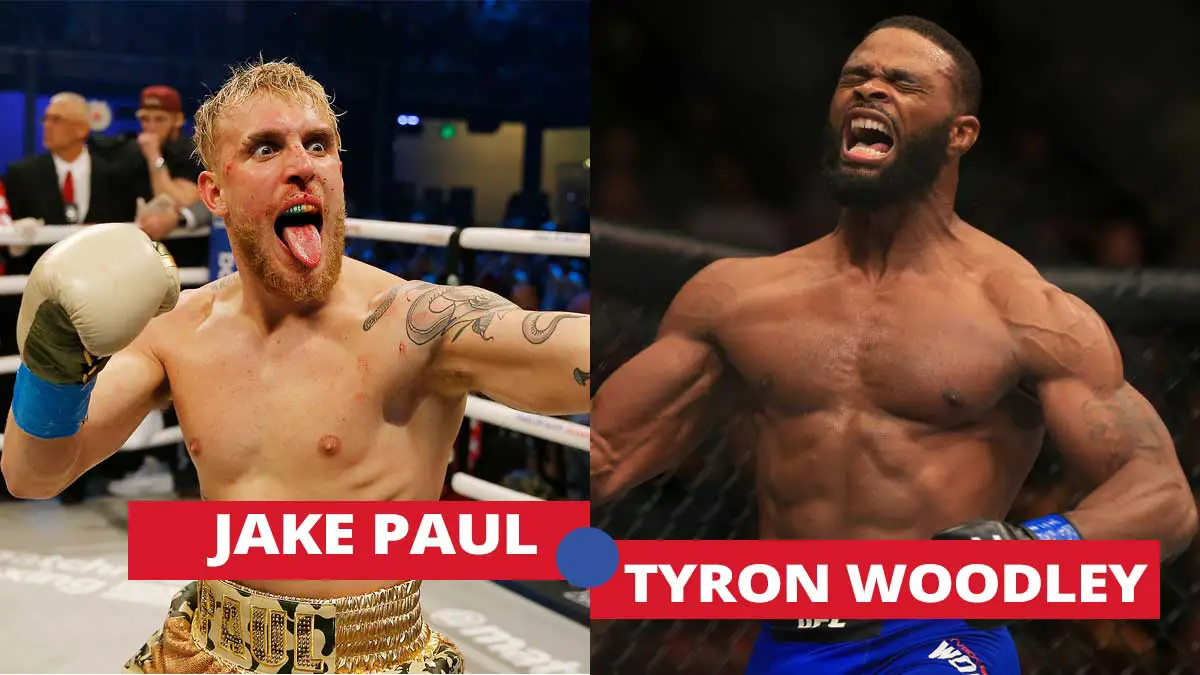 Jake Paul(3-0) and Tyron Woodley(debut) will face off in a Cruiserweight bout at 190 lbs.
Jake Paul will look to build on his boxing career with a new scalp in former UFC Champion Tyron Woodley. On the other hand, Woodley will also want to start his professional boxing career with a win.
Both sides have said a lot of disparaging things about their opponents during the build-up to hype the fight. The undercard is also looking good with Tommy Fury(6-0) vs Anthony Taylor(debut) bout. Anthony Taylor is also returning to the boxing ring after four years.
Read on to find where you can watch, date and start time for Tyron Woodley vs Jake Paul fight in your country.
United States
The event will start at 5 PM PST or 8 PM EST on 29 August 2021. The main event fight between Woodley and Paul will start around 8 PM PST/11 PM EST. Woodley vs Paul event is available to watch on Fite TV. You can buy the PPV from Fite at the below link.
Showtime is the co-promoter and broadcaster for Jake Paul vs Tyron Woodley PPV. You can buy the event from Fite TV from the below link. The price for the PPV in the US is $59.99.
United Kingdom
As per British Standard Time, Jake Paul vs Tyron Woodley boxing event will start at 2 AM BST on 30 August 2021. The main event fight will start around 5 AM in the morning. No UK-specific broadcaster has picked up the fight yet, but Fite TV is likely to stream the event.
Australia
Main Event PPV provider holds the rights to air Paul vs Woodley event in Australia. The event is scheduled at 10:30 AM ACT/11 AM AEST on 30 August 2021. The main event will start around 4 PM. Check this link to buy PPV from Main Event.
Europe
As per the Central European time zone, Woodley vs Paul will start at 2 AM CEST on 30 August 2021. International rights to air the fight remains with Fite TV.