Gervonta Davis vs Ryan Garcia Set as Showtime-Dazn PPV on April 22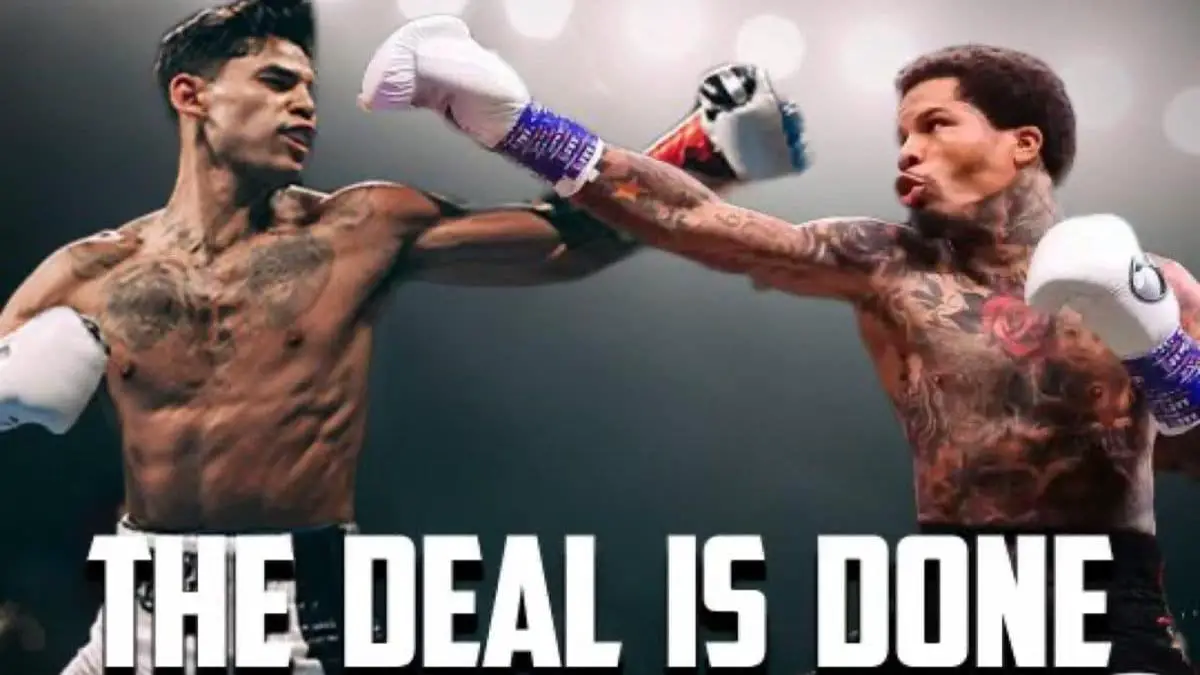 While the fans had to wait for two months, Gervonta Davis vs Ryan Garcia bout is finally set to take place on April 22, 2023.
Last November, the duo agreed to a fight at 136 lbs catchweight in 2023. Agreed to be a Showtime PPV in Las Vegas, NV, it was expected that the bout will take place in April 2023 after Davis would take another fight in January 2023.
That fight turned out to be against Hector Luis Garcia, and Davis was able to defend his WBA(Regular) Lightweight title on January 7, 2023 Showtime PPV event. Davis was quick to reiterate that he planned to face Ryan Garcia next. The contract was issued to Ryan Garcia and his promoter Oscar De La Hoya(of Golden Boy Promotions) late in January with April 15, 2023, to be the date for this showdown.
However, a disagreement over the rematch clause and broadcasters for the said rematch delayed the final agreement. As per the contract, Davis had a rematch clause in case he loses the bout, but the same clause was not given to Garcia. In addition to a rematch clause being added in case Garcia loses the bout, Golden Boy also wanted Dazn streaming to be the producer of the event in case of a rematch.
However, both sides now seems to have come to an agreement. Davis vs Garcia has a confirmed date in April 22, 2023, while the event is now going to be a joint PPV event from Showtime and Dazn. A venue is still not confirmed while Las Vegas, NV, is once again confirmed to be the city for this showdown. Either MGM Grand Garden Arena or T-Mobile Arena is expected to host the fight.
The legal situation around Gervonta Davis was also putting this fight in peril. Davis pleaded guilty earlier this month on four count of charges related to a hit-and-run accident in Baltimore in November 2020. While he helped an unidentified woman out of the passenger's seat after his Lamborgini collided with a 2004 Toyota Solara, Davis left the scene of that accident before authorities arrived.
The four charges against him were – leaving the scene of an accident involving bodily injury, failure to locate and notify an owner of unattended property damage, driving with a revoked license and failure to stop at a red light. He is expected to be sentenced to some jail time on May 5.
On the boxing front, Davis has defeated Isaac Cruz in November 2021 and Rolando Romero in May 2022 to defend his WBA Lightweight title before his fight against Hector Garcia in January this year to keep his undefeated record intact.
Ryan Garcia also remained undefeated as he beat Emmanuel Tagoe in his return to boxing in April 2022 before beating Javier Fortuna in July 2022. Which will keep his unbeaten record intact? Keep tuned in to find out.